The BMI Holiday Countdown: Vince Guaraldi Trio, "Christmas Time is Here"
Hall-decking, bell-jingling, holiday hysteria is upon us, and joining the party is so much more fun than grinching out on the sidelines. So count us in. Here at BMI, we're sharing eight of our favorite holiday songs – check back every Tuesday and Thursday on bmi.com until December 22, the week before Christmas.

Vince Guaraldi and the Peanuts gang claim the seventh slot.
Vince Guaraldi Trio, "Christmas Time is Here"
Composed by Vince Guaraldi and Lee Mendelson

In its original, exquisite, instrumental form, the Vince Guaraldi Trio's "Christmas Time is Here" communicates with an emotional language that transcends words. What began as a groovy theme for a children's classic has become a holiday staple known and loved by everyone, everywhere – an intrinsically personal but universally shared connection to time and place and memory that could only have been crafted by a uniquely brilliant composer.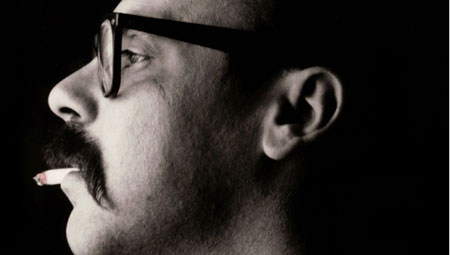 Vince Guaraldi
The son of Italian immigrants, Vince Guaraldi was born in San Francisco in 1928. He grew up in an arts-loving family, and his mother and uncles nurtured his early love for music. After a few pit stops including one stint as a cook in the Korean War, Guaraldi pursued music full-time, making his first professional recording in 1954. He soon became a respected figure in the West Coast vein of cool jazz – the dreamy, mellower counterweight to rip-roaring bebop. Guaraldi's "Cast Your Fate to the Wind," a b-side that charmed DJs and became a grassroots sensation, garnered the Grammy for Best Original Jazz Composition in 1962. In 1964, San Francisco's Grace Cathedral commissioned a contemporary jazz composition from Guaraldi for the choral Eucharist. Guaraldi rose to the challenge, stunning critics when his religious masterpiece debuted in May of 1965.
But it was Guaraldi's unforgettable music for Peanuts specials that sealed his artistic immortality. A Charlie Brown Christmas was the first-ever television feature for Charles Schultz's beloved comic strip, which premiered in 1950 and ran in more than 2,600 newspapers at the peak of its popularity.
Television writer, producer, director and longtime friend of Schulz Lee Mendelson had wanted to create a Peanuts television special for years, but network executives didn't buy the idea. Then, in the April of 1965, Time magazine put the Peanuts characters on its cover, recognizing and feeding the comic strip's growing reach. Doors opened, and that year, Mendelson called Guaraldi and asked him to compose the music for a new CBS special called A Charlie Brown Christmas.
Written by Guaraldi and Mendelson, A Charlie Brown Christmas' musical theme "Christmas Time is Here" is sweet, sad, hopeful – not unlike Schulz's beleaguered protagonist Charlie Brown. Guaraldi, a top notch jazz pianist, enlisted bassist Puzzy Firth and drummer Jerry Granelli for the recording, and together, the three delivered an immediately likeable and accessible little piece that treads so lightly, its slow-building, poignant punch ultimately feels like a surprise attack. Hushed brush-fueled percussion and walking bass back the blues-inflected piano, and the song benefits as much from its performers' power as it is does from their restraint.
Guaraldi went on to write music for 15 successful Peanuts specials, but the first remains especially beloved. Guaraldi's music and Mendelson's writing come together to weave a subversive mainstream assault on holiday commercialism with two unlikely leads: bright-eyed kids and jazz. It's a message that still hits home. A Charlie Brown Christmas has aired on network TV for 46 consecutive years, not missing a single holiday season.
Check out previous entries in the BMI Holiday Countdown:

James Brown, "Santa Claus Go Straight to the Ghetto"
Buck Owens, "Santa Looked A Lot Like Daddy"
Darlene Love, "Christmas (Baby Please Come Home)"
Mariah Carey, "All I Want for Christmas is You"
Clarence Carter, "Back Door Santa"
Run-D.M.C., "Christmas in Hollis"