Celebrate National Hispanic Heritage Month With BMI
September 15 marks the beginning of a month-long recognition of the rich history and important contributions Latinos have made to American society and culture. What started as Hispanic Heritage Week under President Lyndon B. Johnson in 1968 grew into a month-long observation in the late '80s. "Nurtured by their rich ethnic heritage and inspired by their faith in the principles upon which this country was founded, Hispanic Americans have continued to make their mark across the country and in virtually every aspect of American life," remarked President George H.W. Bush in the first-ever National Hispanic Heritage Month Proclamation in 1989. With festivities taking place all around the country, there are countless ways to celebrate, but here at Broadcast Music, Inc. we like to focus on the most essential ingredient to any party: music. Here, we take you back in time to the early days of BMI and move forward to the present, chronicling the most important moments in Latin music as contributed by members of the BMI roster and other key cultural figures.
1930s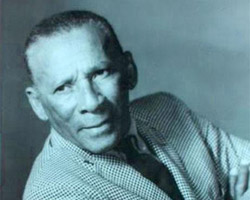 1937 – Puerto Rican multi-instrumentalist Rafael Hernández, one of the most beloved composers of the 20th century, writes two of his masterpieces, "Lamento Borincano" and "Preciosa," considered Puerto Rico's second anthem. His catalog of over 3,000 songs continues to be recorded by contemporary artists in different genres, including salsa, rap, reggae and rock.
1940s
1940 – On February 15, 1940, Broadcast Music Inc. opens its offices in New York City as the record industry in the United States rebounds after the Great Depression. Through a partnership with Ralph S. Peer and his publishing company Southern Music, which had expanded to Mexico City and Havana, BMI is able to acquire the rights to the works of the most renowned musicians working in Latin America, including Rafael Hernández. Radio stations make good use of BMI's Latin music catalog, broadcasting the songs to a mainstream U.S. audience.
1941 – The film That Night in Rio cements Carmen Miranda's status as the "Brazilian bombshell." Born in Portugal and raised in Brazil, Miranda was a talented performer of musical numbers that were infused with Brazilian rhythms such as the samba and the marchinha. By the end of the decade, she starred in nearly a dozen films and became one of the highest paid entertainers in Hollywood.
1942 – Cuban singer Miguelito Valdés appears in the Hollywood musical You Were Never Lovelier, starring Rita Hayworth and Fred Astaire. In the film, Valdés appears as a member of Xavier Cugat's band and performs one of the most recognized Afro-Cuban tunes in the U.S., "Babalú," which would be further popularized by I Love Lucy star Desi Arnaz.
1944 – Quintessential bolero trio Los Panchos is formed in New York by Mexicans Alfredo Bojalil Gil and Chucho Navarro and Puerto Rican Hernando Avilés. The trio's innovative format, which would become a standard of the genre, featured three voices and three guitars, as well as Gil's distinctive use of the Mexican requinto guitar.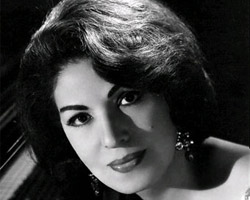 1945 – The song "Besame Mucho," by Mexican songwriter Consuelo Velazquez, is registered with BMI. It goes on to become one of the most recorded and performed songs of all time. Artists such as Frank Sinatra, the Beatles, Lucho Gatica, Pedro Infante, Chucho Valdes, Luis Miguel, Los Panchos and many, many more have covered the song through the years.
1947 – In a milestone performance at Carnegie Hall, Cuban conga master Chano Pozo and jazz virtuoso Dizzy Gillespie wow audiences with their take on Latin jazz, a fusion of sounds that would be carried through the decades.
1950s
1951 – Cuban bandleader Pérez Prado, internationally known as the "King of Mambo," tours the U.S. for the first time, drawing thousands of spectators to venues like the Zenda Ballroom in Los Angeles and Pasadena's Civic Auditorium.
1958 – Ten years into his career, Spanish Harlem native Tito Puente releases Dance Mania. Now considered a classic, Dance Mania featured Spanish language vocals (an anomaly in mambo albums in the United States) and delivered tune after tune of infectious mambos, cha-cha-chas, boleros and jazz mambos.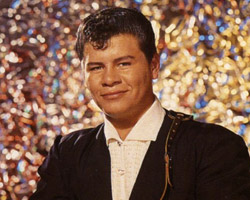 1958 – Mexican-American Ritchie Valens (née Ricardo Valenzuela), from Los Angeles, catapults to fame at 17 years old with chart-topping hits like "Donna" and "La Bamba," a rock and roll take on a Mexican folk song and now one of the most identifiable tunes ever recorded. Valens dies in a plane crash that same year, on February 3, along with Buddy Holly and J.P "The Big Bopper" Richardson.
1958 – Nat King Cole releases the studio album Cole Español, becoming the first American artist to record an entire album in Spanish. The wide success of Cole Español led him to release two follow-up Spanish language albums. Natalie Cole would later take a cue from her late father in 2013 and release Natalie Cole En Español, her original take on classic and contemporary songs in Spanish.
1960s
1964 – Dominican composer and bandleader Johnny Pacheco and Italian-American lawyer Jerry Masucci found Fania Records in New York City, the preeminent label supporting the wide range of talent in what would be known as salsa, signing artists like Celia Cruz, Rubén Blades and Hector Lavoe. The importance of the record label was captured on film in the 1971 documentary, Our Latin Thing.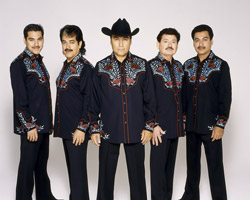 1968 – Los Tigres Del Norte form in San Jose, California, and eventually become the longest-running and most influential norteño music group in the history of the genre. "Los Jefes de Jefes" ("the bosses of the bosses," the nickname affectionately given to them by their loyal fans) are renowned for their "corridos," which depict timeless stories of the Mexican people and culture as well as the lives and struggles of Hispanic immigrants in the U.S.
1969 – Electric guitar virtuoso Carlos Santana and his band appear at Woodstock Music and Art Festival and perform their 11-minute track, "Soul Sacrifice," even before their first album is released. The legendary performance made a success of their debut, Santana, which includes the Billboard Hot 100 hit "Evil Ways."
1970s
1974 – Composer and producer Larry Harlow, a voting member of the National Academy of Recording Arts & Sciences (NARAS), helps to establish the first Latin category at the GRAMMY Awards after protesting the lack of recognition for Latin music genres.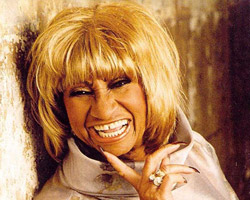 1974 – Celia Cruz releases her first full-length album, Celia & Johnny, with Johnny Pacheco on the Fania label. "Quimbara" and "Toro Mata" are explosive hits and launch her international career.
1977 – Hip-hop's first Latino DJ, Luis Cedeño, aka Disco Wiz, and Grandmaster Caz form the Mighty Force Crew in the Bronx, New York, becoming pioneers of the culture. The two are credited with creating the first "mixed plate" (hip-hop's first mixed dub recording), which combines sound bites, special effects and paused beats.
1980s
1982 – The rock en español movement takes over Latin America. Bands like Caifanes, Cafe Tacvba and Maná out of Mexico help propel the Spanish rock movement from the late '80s into the '90s and beyond.
1985 – Emilio Estefan's band, Miami Sound Machine, fronted by his wife Gloria, releases the hugely successful crossover single "Conga." The hybrid song tops the pop, dance and Latin charts simultaneously and foreshadows the Latin Pop explosion of the '90s.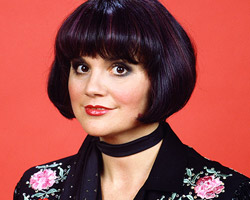 1987 – Linda Ronstadt releases an album of traditional Mexican folk songs called Canciones de mi Padre, honoring her Mexican heritage.
1987 – Ralph Mercado founds RMM Records in New York, taking what Fania built in the '70s and paving the way for a second salsa explosion in the '90s. Its roster includes José Alberto, Tito Nieves, Oscar D'Leon, Tony Vega and Domingo Quiñones, as well as the Fania All-Stars.
1987 – The band Los Lobos, from East Los Angeles, records the soundtrack to the hugely successful Ritchie Valens biopic, La Bamba. The album includes the title track, which becomes a No. 1 single for the band.
1990s
1990 – Juan Luis Guerra releases the seminal album, Bachata Rosa. His career would span decades and influence countless other artists in the tropical genre.
1993 – By now an established solo artist in the American mainstream, Gloria Estefan releases her first all-Spanish album, Mi Tierra, an homage to her Cuban heritage, and wins her first GRAMMY.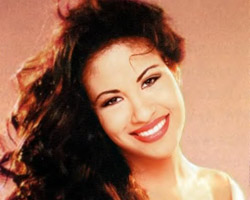 1993 – Selena Quintanilla from Corpus Christi, Texas, picks up her first GRAMMY for Best Mexican American Album, beginning her reign as the queen of Tejano music. Her brother, A.B. Quintanilla, was instrumental to her sound, both as a musician, songwriter and producer, later forming his own band, the Kumbia Kings.
1994 – BMI holds its first annual Latin Awards dinner in Miami. The BMI Latin Song of the Year is "Otro Dia Mas Sin Verte" (Just Another Day Without You) written by Gloria Estefan, Jon Secada and Miguel Morejon. To this day, the BMI Latin Awards ceremony salutes Latin music's top songwriters and publishers of the most-performed Latin songs on U.S. radio and television from the Company's repertoire. BMI also presents a President's Award or Icon Award each year, and unveils the Latin Song of the Year, Songwriter of the Year and Publisher of the Year.
1996 – Bronx-bred producer and visionary Sergio George launches the salsa boy band DLG, fronted by Huey Dunbar, breaking ground with a crossover sound at the height of the salsa romántica movement.
1995 – Selena performs a sold-out concert at the Houston Astrodome, drawing the largest crowd in the history of the venue. That same year, on March 31, she is murdered by Yolanda Saldívar, the president of her fan club.
1997 – Jenni Rivera releases her first album, La Chacalosa, signaling the arrival of a powerhouse vocalist and gifted storyteller in the regional Mexican genre.
1997 – Jennifer Lopez takes on the role of Selena Quintanilla in a biopic about the late Tejano star's life. Her salary is $1 million, making her the highest paid Latina actress in history.
1997 – The Latin Academy of Recording Arts & Sciences is founded as a multinational membership-based association composed of music industry professionals, musicians, producers, recording engineers and other creative and technical recording professionals.
1998 – Elvis Crespo releases his debut solo album, Suavemente. The title track is a smash hit around the world, reviving interest in the long-forgotten merengue format.
1999 – Ricky Martin delivers a sizzling performance of "Cup of Life" at the GRAMMY Awards, officially kicking open the doors for the Latin pop explosion of the late '90s and early 2000s.
2000s
2000 – The inaugural Latin GRAMMY Awards air on ABC as the first-ever Latin-themed primetime broadcast on an English-speaking network.
2000 – Colombian singer-songwriter Juanes releases his debut, Fíjate Bien, a socially conscious rock album with tremendous pop appeal.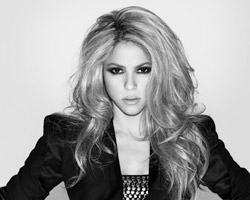 2001 – At the height of the Latin pop explosion, Shakira releases her first English-language album, Laundry Service, signaling the arrival of a superstar with unlimited crossover potential.
2003 – The peermusic Latin Scholarship is established by Ralph Peer II and generously funded by peermusic. The annual competition, still in place to this day, offers a $5,000 scholarship, which is awarded for the best song or instrumental work in any Latin genre. The competition is open to songwriters and composers who are current students at colleges and universities located in the United States and Puerto Rico.
2003 – Celia Cruz loses her battle to cancer at age 77. Tens of thousands of fans take to the streets in Miami, Florida, for a special public viewing and bid farewell to the Queen of Salsa.
2004 – Reggaeton explodes onto the mainstream. Puerto Rican acts like Daddy Yankee, Tego Calderón, Wisin y Yandel, Don Omar and Ivy Queen become household names.
2004 – Cuban-American rapper Pitbull releases his debut album, M.I.A.M.I (short for Money Is A Major Issue), earning respect as an MC in the local underground Miami scene and among Southern hip-hop royalty such as Lil Jon, who puts him on his compilations.
2005 – BMI institutes the Icon Award at its 12th Annual Latin Awards ceremony in Las Vegas. The designation is given to a legendary BMI songwriter who has had a "unique and indelible influence on generations of music makers." Carlos Santana is the first to receive this honor.
2006 – Juan Luis Guerra is honored as the Icon at the 13th Annual BMI Latin Awards in New York City.
2006 – Legendary Argentine musician and composer Gustavo Santaolalla wins the Oscar for Best Original Score for Brokeback Mountain. He wins again the following year for Babel. A year later, he receives the Icon designation at the 15th Annual BMI Latin Awards in Los Angeles.
2007 – Los Tigres del Norte are recognized as Icons at the 14th Annual BMI Latin Awards in Las Vegas.
2008 – Espinoza Paz releases his debut album, El Canta Autor del Pueblo, showcasing his songwriting abilities. Soon he becomes one of the most in-demand writers in the genre.
2009 – BMI honors Gloria Estefan as the Icon at the 16th Annual BMI Latin Awards in Palm Beach, Florida.
2010 & Beyond
2010 – BMI honors Juanes, by now a world-class rock star and activist, with the newly instituted President's Award at the 17th Annual BMI Latin Awards in Las Vegas.
2010 – Venezuelan tropical duo Chino y Nacho win Best Urban Album at the Latin GRAMMYs. They're the first non-Puerto Ricans to win the coveted award.
2010 – A young and gifted Dominican American bachata crooner by the name of Prince Royce releases his debut album.
2010 – Reggaeton duo Angel y Khriz are recognized by Billboard and BMI as having the No. 1 Latin Song of the Decade with their enduring hit, "Ven Bailalo."
2011 – Jenni Rivera becomes the first female Mexican artist to headline Staples Center in Los Angeles, adding to her many performance milestones.
2011 – Thirty-one categories, including Native American, Cajun, Hawaiian, Traditional World Music, Gospel, Blues and Latin Jazz, are eliminated from GRAMMY consideration by NARAS. Musicians protest outside the Los Angeles Staples Center. The Latin Jazz category is reinstated in 2012.
2011 – With his mega-hit "Danza Kuduro," Don Omar breaks a Guinness World Record for the Spanish-language YouTube video with the most views. To date, the video has almost 470,000,000 views. The song proves the staying power of those artists who emerged from the first reggaeton wave and evolved their sound.
2011 – Prolific songwriter, producer and musician Kike Santander is honored with the President's Award at the 18th Annual BMI Latin Awards in Las Vegas.
2011 – Puerto Rican duo Calle 13 win a record nine Latin GRAMMYs, including Record and Song of the Year for "Latinoamérica," as well as Album of the Year for Entren Los Que Quieran. Their eclectic reggaeton veers into hip-hop, traditional and quirky styles, leading to an impressive domination of multiple award categories, from urban to alternative to tropical.
2012 – Piano virtuoso Eddie Palmieri is selected to be one of the 2013 Jazz Masters by the National Endowment of the Arts (NEA), an honor previously bestowed on Count Basie, Art Blakey, Miles Davis and Dizzy Gillespie. Each year since 1982, the Arts Endowment has conferred the NEA Jazz Masters Award to living legends who have made major contributions to jazz.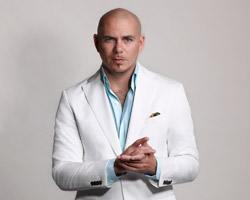 2012 – BMI honors Pitbull, now a worldwide phenomenon, with the President's Award at the 19th Annual BMI Latin Awards in Las Vegas.
2012 – In the weeks following her tragic death in a plane crash on December 9 in Nuevo León, Mexico, Jenni Rivera's album sales shoot up 1,014 percent. Earlier that month, Deadline Hollywood reports that she was set to star in her own show on ABC.
2013 – BMI celebrates 20 years of the BMI Latin Awards and honors Banda el Recodo de Cruz Lizárraga as Icons in Las Vegas.
2013 – Inaugural Latin Songwriters Hall of Fame Induction Gala takes place in Miami during the Billboard Latin Music Conference & Awards.
2013 – BMI songwriters - including Don Omar, Prince Royce, Jenni Rivera, Maná, José José, Gerardo Ortiz, Espinoza Paz and Shakira - claim 77 percent of the Billboard Latin Music Awards. The Billboard Latin win follows BMI's triumph at the 2013 GRAMMY Awards, where 100 percent of the awards in the Latin music categories go to BMI songwriters.
2013 – After almost a decade out of the spotlight, Carlos Vives stages a huge comeback with his album, Corazón Profundo.
2013 - Julio Iglesias sets a Guinness World Record as the only Latin performer to have sold more than 300 million records worldwide in 14 languages, officially making him the best-selling Latin artist of all time.