BMI's Panel Captivates Audience At Billboard Regional Mexican Summit
BMI was a proud participant at the 3rd Annual Billboard Regional Mexican Music Summit, which took place October 6-8 at the Wilshire Grand in Los Angele). BMI presented the "How I Wrote That Song" panel Tuesday, October 7; moderated by BMI Assistant Vice President, Writer/Publisher Relations, Latin Delia Orjuela.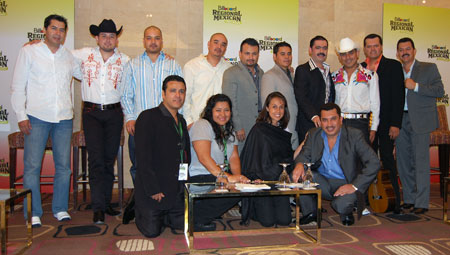 (l-r) back row: Armando Bañuelos; Roberto Tapia;Francisco Gómez (Akwid); Sergio Gómez (Akwid); Gustavo "Chito" Labrada; Alfredo Gonzalez; Mario Quintero (Tucanes de Tijuana); Espinoza Paz; Mario Moreno and Clemente Flores (Tucanes de Tijuana). Front row: Ismael Gallegos, BMI's Marissa Lopez and Delia Orjuela and David Servin (Tucanes de Tijuana)
The panel featured members of Latin music's songwriting elite including Mario Quintero (Tucanes de Tijuana), Espinoza Paz, AKWID, Roberto Tapia, Ismael Gallegos and Armando Bañuelos. The songwriters discussed songwriting strategy and technique, in addition to performing their songs live. The Billboard Regional Music Summit serves as an industry and fan crossroads, created to advance the regional Mexican music genre.

Panelists share performance duties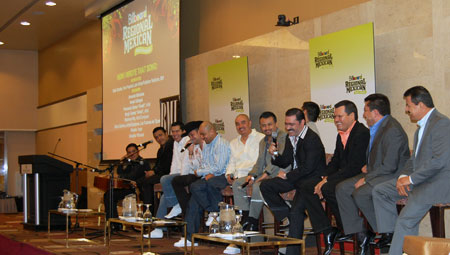 Panelists share a laugh during discussion