Adele Leads List of 2011 American Music Awards Nominees
BMI songwriters take majority of nods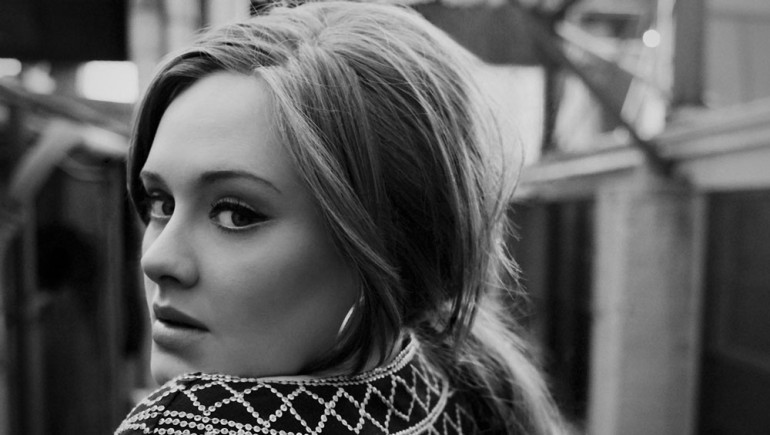 Adele leads the list of 2011 American Music Awards nominees, reaffirming that pop culture supremacy and artistic achievement are best enjoyed hand in hand. The U.K. phenom earned four nods, including Artist of the Year, as well as genre-specific pop or rock and adult contemporary nominations.
Taylor Swift, Lady Gaga, Rihanna, the Band Perry, and Lil Wayne scored three nominations each, while Pitbull and Nicki Minaj, who announced the list of nominees, both earned a pair of nods.
Taps for Adele, Lady Gaga, Taylor Swift, Nicki Minaj, and others also point to the current trend of artist/songwriters shaping mainstream music. Many leading voices are also leading composers, fostering a wave of authenticity and underscoring the growing importance of BMI's global rights leadership.
BMI songwriters also flooded the Sprint New Artist of the Year field in every genre category: Foster the People and Hot Chelle Rae will compete in pop/rock; the Band Perry and Thompson Square will vie for the country title; Marsha Ambrosius was tapped in soul/r&b; and Wiz Khalifa is up in the rap/hip-hop category.
Kanye West, Jason Aldean, and Chris Brown clinched two nods each as well. High-profile nominations for Maroon 5, Trey Songz, Jennifer Lopez, Miranda Lambert, Sara Evans, Foo Fighters, Black Keys, Casting Crowns, TobyMac, Blake Shelton, Zac Brown Band, and Lady Antebellum round out the BMI-dominated list.
The 2011 American Music Awards will be handed out Sunday, November 20 at the Nokia Theatre in L.A. live on ABC. Fan votes will determine the winners. For more information, visit http://abc.go.com/american-music-awards.
Artist of the Year
Adele (PRS)
Lady Gaga
Lil Wayne
Taylor Swift

POP OR ROCK MUSIC

Favorite Female Artist
Adele (PRS)
Lady Gaga

Favorite Male Artist
Pitbull

Favorite Band, Duo or Group
Maroon 5

Pop or Rock Album
Adele, 21 (PRS)
Rihanna, Loud
Lady Gaga, Born This Way

RAP/HIP-HOP MUSIC

Favorite Artist
Lil Wayne
Nicki Minaj
Kanye West

Rap/Hip-Hop Album
Lil Wayne, Tha Carter IV
Kanye West, Watch the Throne
Nicki Minaj, Pink Friday

SOUL/R&B MUSIC

Favorite Male Artist
Chris Brown
Trey Songz

Favorite Female Artist
Rihanna

Soul/R&B Album
Chris Brown, F.A.M.E.
Rihanna, Loud

ALTERNATIVE ROCK MUSIC

Favorite Artist
Foo Fighters
Black Keys

ADULT CONTEMPORARY MUSIC

Favorite Artist
Adele (PRS)

LATIN MUSIC

Favorite Artist
Pitbull
Jennifer Lopez

COUNTRY MUSIC

Favorite Female Artist
Sara Evans
Miranda Lambert
Taylor Swift

Favorite Male Artist
Jason Aldean
Blake Shelton

Favorite Band, Duo or Group
Zac Brown Band
Lady Antebellum
The Band Perry

Favorite Album
Jason Aldean, My Kinda Party
Taylor Swift, Speak Now
The Band Perry, The Band Perry
CONTEMPORARY INSPIRATIONAL

Favorite Artist
Casting Crowns
TobyMac

SPRINT NEW ARTIST OF THE YEAR

Pop/Rock
Foster the People
Hot Chelle Rae

Country
The Band Perry
Thompson Square

Soul/R&B
Marsha Ambrosius

Rap/Hip-Hop
Wiz Khalifa