March 17, 2023
BMI Brunch @ SXSW: Austin, TX
End SXSW 2023's Music Week on a high note with one of the most highly anticipated events of the festival, the BMI Brunch, taking place at Geraldine's at the Hotel Van Zandt (605 Davis Street, Austin, TX), 10AM-3:00PM.
INVITATION ONLY - RSVP required for entry.
The BMI Brunch is sponsored by Austin Music Movement, Bird Dog Whiskey, Liquid Death, Marfanista Tequila, ONErpm, Topo Chico, Texas Music Office and The MLC.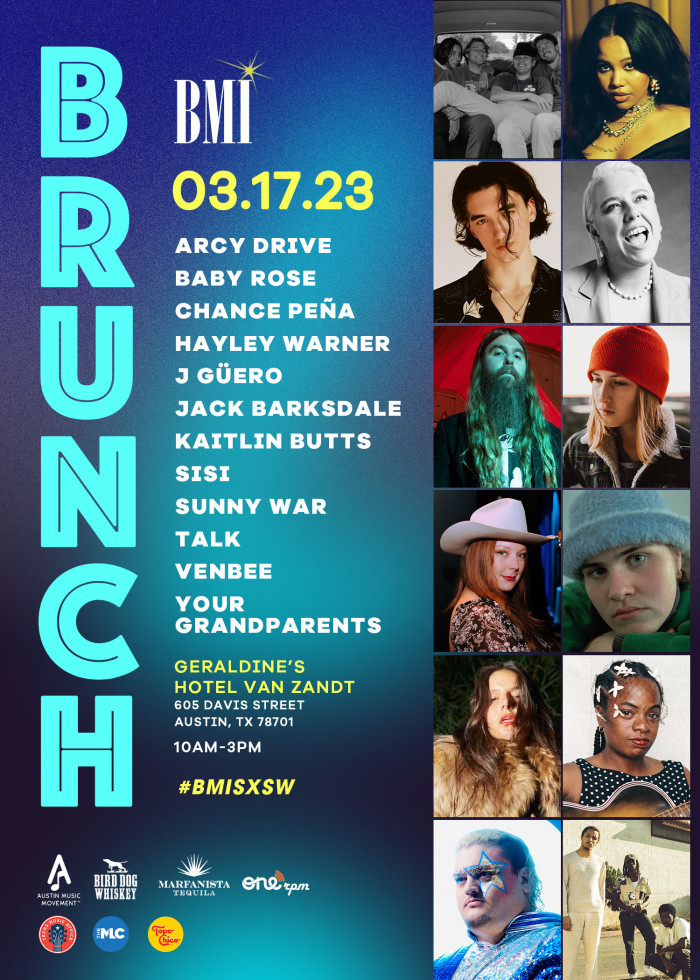 See more information on BMI happenings at SXSW.
Subscribe to BMI's The Weekly
Each week, Learn, Listen, Watch, Discover and Share with BMI! From must-see videos, to creative inspiration and dynamic playlists we're excited about, BMI's The Weekly is dedicated to delivering specially curated content designed for music creators and music fans alike!