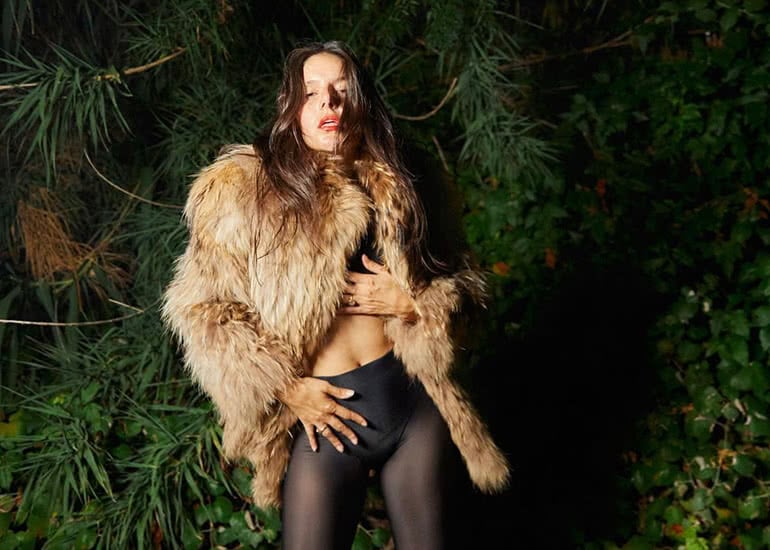 10:30 - 10:50 am
Sisi is hitting the ground running. The American-Venezuelan artist performed her first show at last year's SXSW festival and has wasted no time in knocking out milestone after milestone. She has already released two singles, packed out several performance venues, and been a featured artist alongside Eric Tessmer at ACL, all while working on her debut album. Sisi's cool vintage vibe, distinct vocal tone, and grounding live performances have already made noise in Austin, but she's ready to take it even further. Whether she's doing good old fashioned country love songs, wailing rock and roll, or getting into a Spanish groove, Sisi is always down for a good time. Her latest single, "Good Time," is out now, and her debut album is set for a fall 2023 release.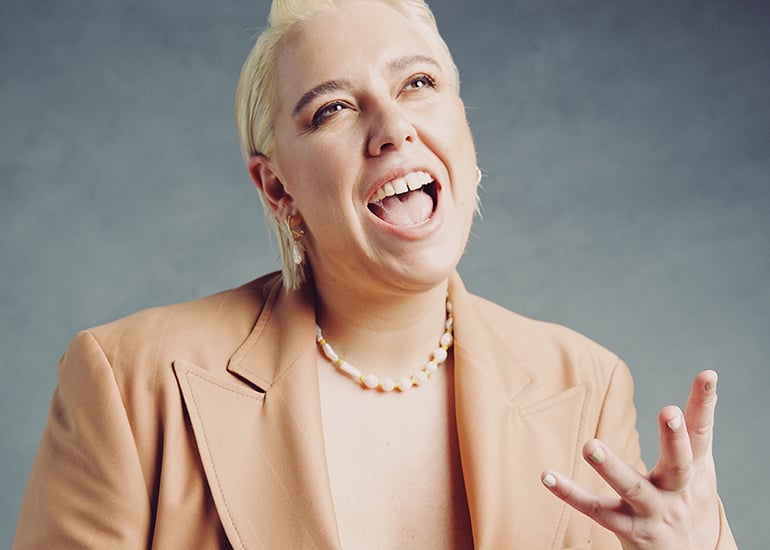 10:50 - 11:10 pm
When Australia-born Hayley Warner was diagnosed as a child with a rare disease that left her having to learn to walk again, a drum set used during physical therapy became the catalyst for her musical passion. She's now a successful performer and singer/songwriter with writing credits for Katy Perry ("Never Really Over"), Nickelback ("Song on Fire"), and Kelly Clarkson ("Glow"). Warner placed second on Australian Idol and struck a deal with Sony Music shortly after the show ended, which led to the release of her 2015 single, "Closure." Her latest single, "You Were Once," was released last year and serves as the first single from her upcoming EP, I Think I Saw the Moon.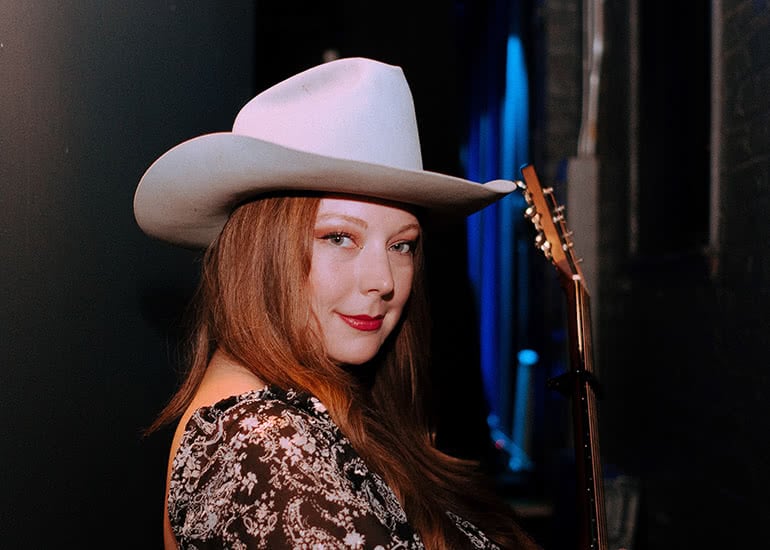 11:10 - 11:30 am
Behind Kaitlin Butts' flowing auburn hair is a storyteller with an Oklahoma twang, a wry grin, and a demanding voice. In 2022, she followed up her delightful debut album, Same Hell, Different Devil, with her latest offering, What Else Can She Do. The new album features a cast of characters who offer hope and demonstrate how to persevere through life's perils and pitfalls across its seven intricate tracks. "These songs are all stories from different women facing the question: What else can she do," says Butts. "I don't think that life is all that pretty sometimes and it comes with pain and pushing through hard times." Late last year, her EP Sad Yeehaw Sessions, was released, and she continues to work on music and live performances that showcase her strength as an artist, storyteller, and woman.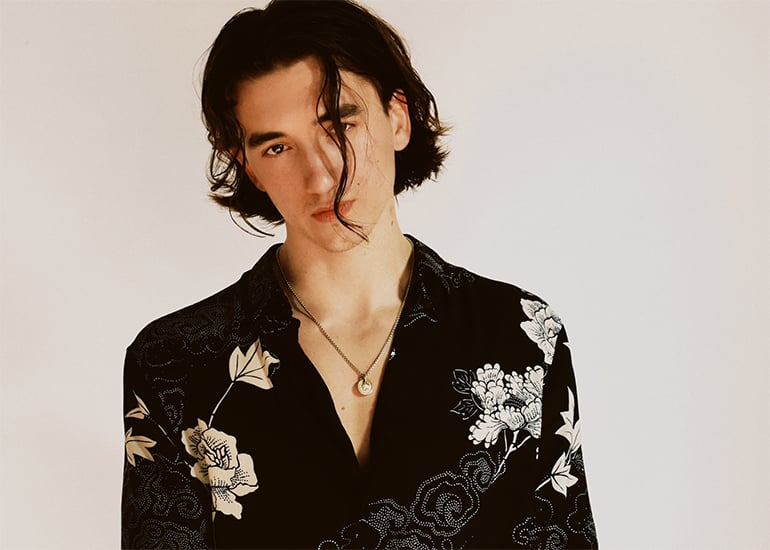 11:30 - 11:50 am
Born and raised in Tyler, TX, Chance Peña is a singer/songwriter and producer who has cultivated a unique style of storytelling infused with modern musical influences. At just 17 years old, he began working with Secret Road Music Publishing as a songwriter while continuing to grow his own artistry and catalog. In 2019, his ballad "Up, Up & Away" found placement in the acclaimed drama Five Feet Apart, and his debut EP, anxiety and mixed emotions, dropped later that year. Peña then moved to Los Angeles, where he secured his first major label cut (and eventual GRAMMY nod) as a songwriter with "Conversations in the Dark" by John Legend. Earlier this year, his single "Bleeding Out," was released; the song is heating up on streaming among his other hits like "In My Room," "Hey Lovely," and "Sleep Deprivation."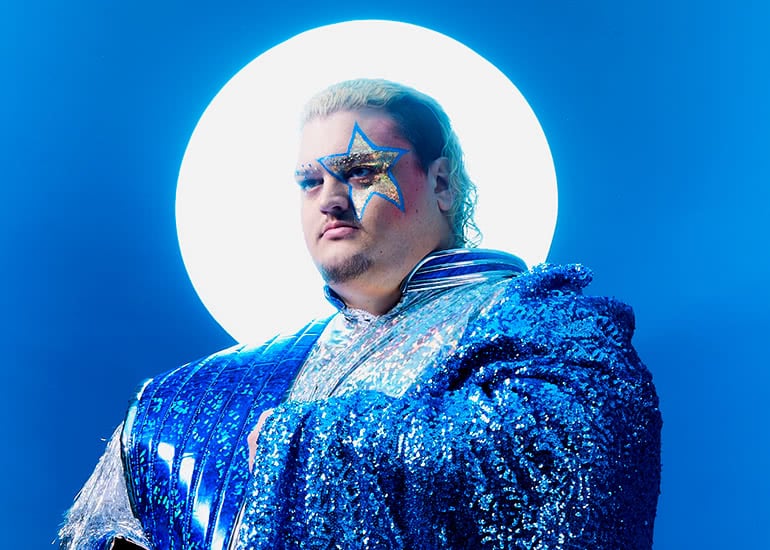 11:50 - 12:10 pm
Bright and bold with a powerful voice, TALK is a modern rockstar inspired by artists like Elton John, Freddie Mercury, and Guns N Roses. Growing up with a cinematographer father and a brother on Broadway, TALK was built for the spotlight and launched his career with his debut EP, Talk to Me, in 2021. The set earned praise from American Songwriter, People, Complex, and more, and preceded his recent signing to Capital Records and Range Music. His latest single, "Run Away to Mars," became a massive worldwide success and has led to increased anticipation for his full-length debut, which is expected to drop this year.
12:10 - 12:30 am
Jack Barksdale is a folk/blues/Americana singer/songwriter from Texas who began performing at age nine. Having already shared the stage with greats like Wynonna Judd, Ray Wylie Hubbard, Junior Brown, and John Fullbright, among others, Barksdale's wise-beyond-his-years music has earned praise from American Songwriter, NPR, and Premier Guitar. His latest single, "Gone," became a streaming hit and his Death of a Hummingbird album features several fan favorites. In addition to being a talented singer and songwriter, Barksdale is a multi-instrumentalist, having mastered the guitar, slide guitar, mandolin, piano, and ukelele.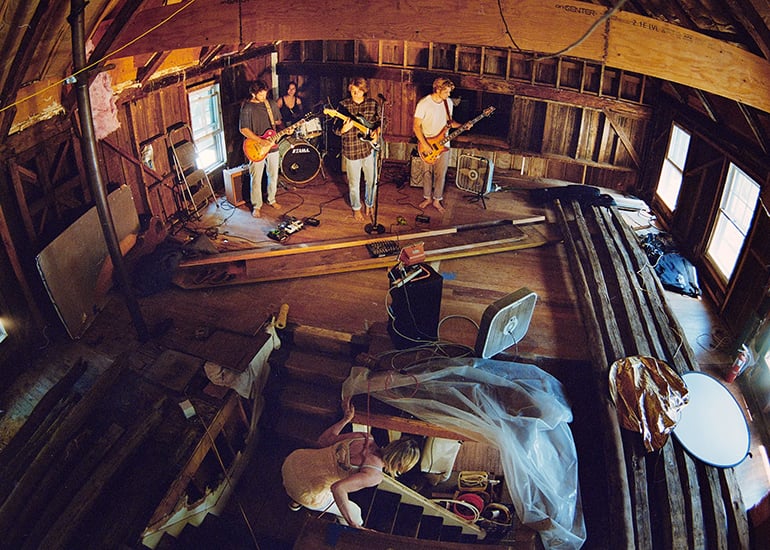 12:30 - 12:50 pm
With an attic to jam in and time to kill, Arcy Drive—a four-piece band comprised of friends Nick, Pat, Brooke, and Austin—found their scratchy and spirited sound. Playing what they call "attic rock," the quartet first shared their music via hometown performances and along the way developed a knack for playing live before embarking on their first US tour in a renovated school bus. Countless dive bars and music halls later, their Barefoot Tour landed them a cult following. In 2022, they released their first single, "Roll My Stone" (which is approaching two million streams on Spotify alone), along with a live album aptly titled Attic Sessions. They're headed back out on the road this March and are excited to share their soulful and grungy sound with their fans.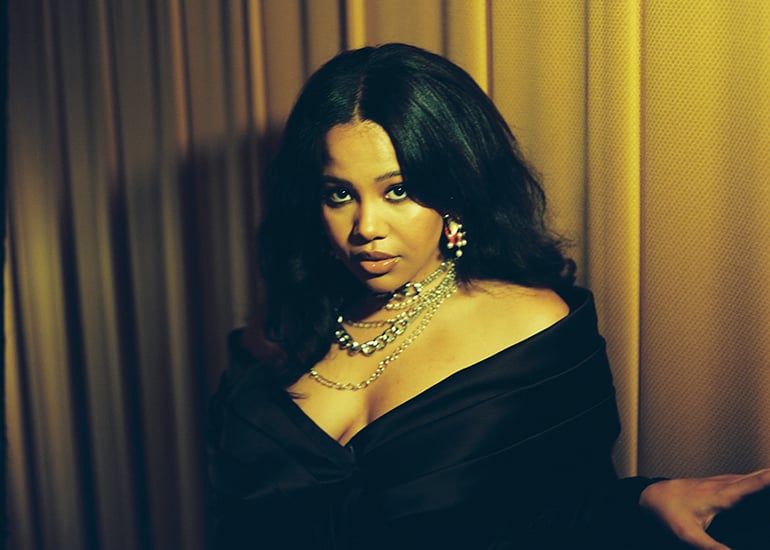 12:50 - 1:10 pm
Baby Rose is a GRAMMY-nominated singer/songwriter and producer who makes healing music for the aimless and broken. Her uniquely rich voice lends itself perfectly to her smoke-filled ballads that lament lost love and broken futures, and her musical inspirations—Nina Simone, Billie Holiday, and Janis Joplin—are all present in her diverse body of work. After releasing her first official single, "Without You," in 2018, she has continued to release singles, EPs, and soundtrack songs; her song "Show You (Remix)" featuring Q appeared on HBO's Insecure soundtrack, and her collaboration with BLK ODYSSY, "COMPLEX OF KILLING A MAN" is her most popular song on streaming. Baby Rose co-wrote and performed on the song "Self Love" alongside Ari Lennox and Bas for Dreamville's Revenge of the Dreamers III compilation album, which was nominated for Best Rap Album at the 2020 GRAMMYs. Born Jasmine Rose Wilson, she finds comfort in songwriting and is determined to live, love, and create on her own terms. "I'm not just a singer with a unique voice," she explains. "I'm somebody who has something to say." Baby Rose's latest singles, "Go" and "Fight Club" featuring Georgia Anne Muldrow, are out now.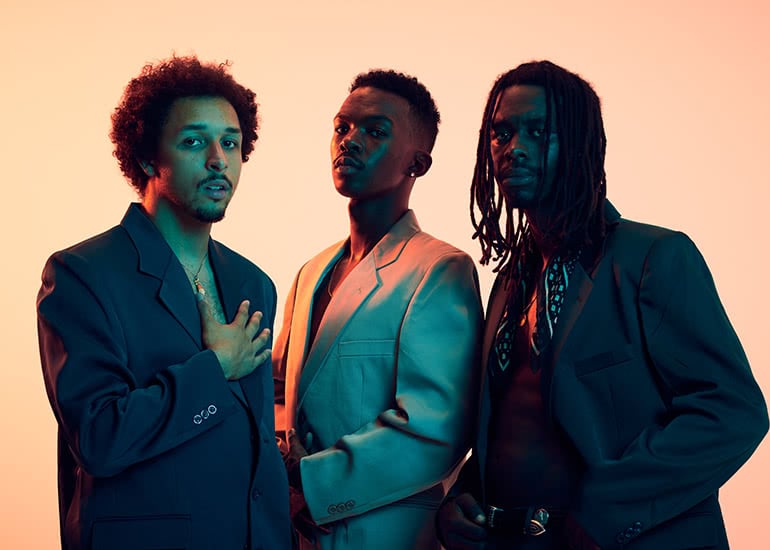 1:10 - 1:30 pm
Your Grandparents is a LA-born and raised trio comprised of the producer ghettoblasterman and vocalists DaCosta and Jean Carter. They founded Your Grandparents in 2014, using the moniker as a nod to the elders who introduced them to classic artists, and cite D'Angelo, Erykah Badu, The Fugees, and Pink Floyd as inspirations for their current sound. Early on, they released exclusively rap music, though their work has evolved over the years to incorporate various genres like funk, soul, hip-hop, rock, and more. 2021 was a big year from the guys—they performed at Day N Vegas festival and released their album, Thru My Window, while 2022 saw the release of new songs like "Somebody Told Me" and "Pootie Tang (G.T.K.Y)." Their current single, "Livin in Hell," is out now.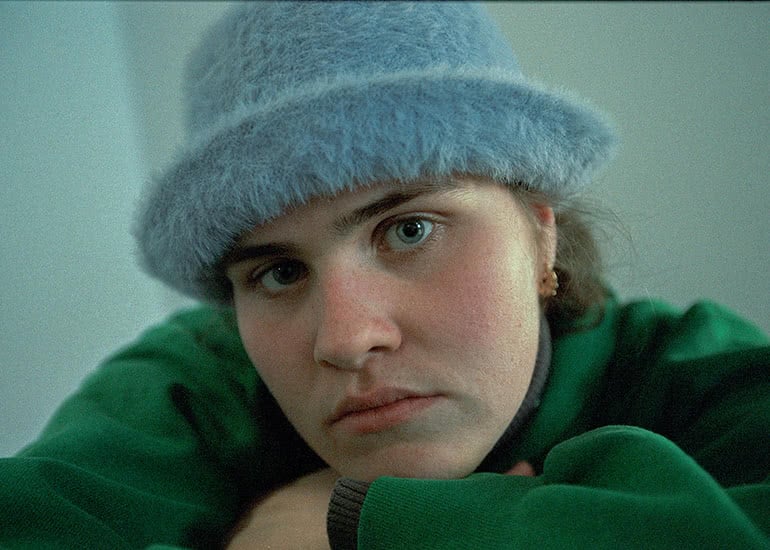 1:30 - 1:50 pm
Venbee is a rising 21-year-old singer/songwriter who is having a breakout moment with her drum- and bass-tinged music. Hailing from Kent, she kicked off the year with recognition from NME, Amazon, MTV PUSH UK, BBC Radio 1, and more, in addition to placement on major Spotify playlists like Pop Rising, mint, and young & free. Her debut track, "Low Down" with Dan Fable, caught the ear of industry tastemakers, and her 2022 track "Messy in Heaven" reached #3 in the UK. Venbee has been a musician since age nine, when she taught herself the guitar and piano, and she uses music to express her authentic self. "I am and always will be unapologetically myself," she explains. "When people listen to my songs, I hope they can relate." She currently has over four million monthly listeners on Spotify alone, with millions of streams to date, and earlier this month wrapped the Messy In Heaven tour, which landed in cities like Edinburgh, Manchester, London, and Bristol. Venbee's new album is in the works and will be announced soon.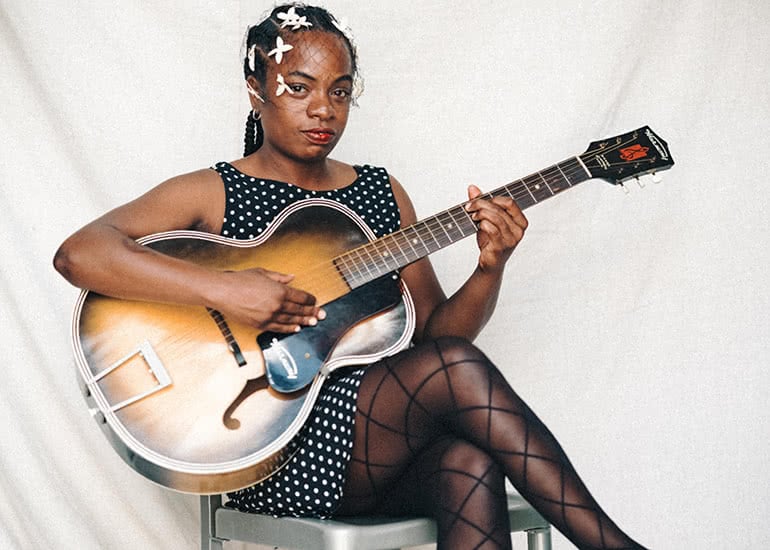 1:50 - 2:10 pm
"I feel like there are two sides of me," says the Nashville-based singer-songwriter and guitar virtuoso known as Sunny War. "One of them is very self-destructive, and the other is trying to work with that other half to keep things balanced." That's the central conflict on her fourth album, the eclectic and innovative Anarchist Gospel, which documents a time when it looked like the self-destructive side might win out. "Everybody is a beast just trying their hardest to be good. That's what it is to be human. You're not really good or bad. You're just trying to stay in the middle of those two things all the time, and that's okay because we're all just monsters." That concept is carried throughout the project—even down to the album cover itself—on songs like "No Reason," "New Day," and "Higher" featuring David Rawlings. Having just dropped Anarchist Gospel last month, Sunny will continue touring in support of the LP through 2023.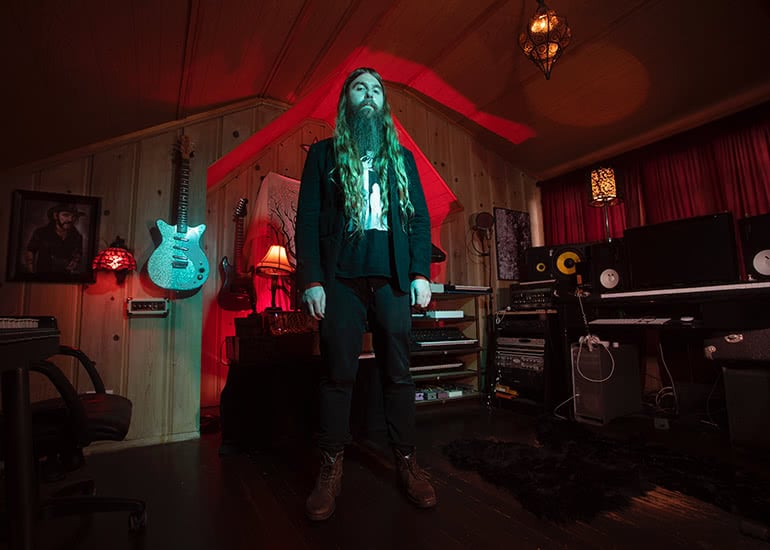 2:10 - 2:30 pm
J Güero is a Latin electronica project founded by LA-based Chilean producer, Juan Covarrubias. With two EPs and four singles released since 2019, the project has collaborated with artists like Enrique Bunbury, Carolina Eyck, and Asano Taiko Ensemble, among others; their first EP, Wired Sessions Vol. 1, led to a feature in Rolling Stone and performance slots at both Ruido Fest and SXSW. J Güero's new EP is set for release this month and is full of Latin energy, world beats, and psychedelic electronica.