March 13, 2023
FILM & TV INDUSTRY HAPPY HOUR @ SXSW: Austin, TX
FILM & TV INDUSTRY HAPPY HOUR PRESENTED BY SAGINDIE, DGA & BMI at Stephen A. Austin Royal Sonesta Hotel Bar at 5:00 PM at SXSW 2023.
This is an Official SXSW Film Party: Film and Platinum SXSW Badges required for entry.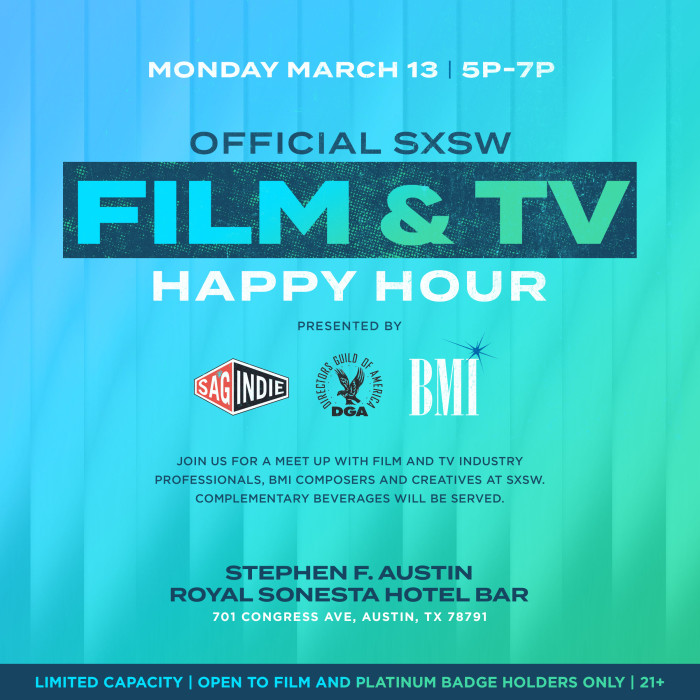 For more info on BMI events @ SXSW2023, click here.
Subscribe to BMI's The Weekly
Each week, Learn, Listen, Watch, Discover and Share with BMI! From must-see videos, to creative inspiration and dynamic playlists we're excited about, BMI's The Weekly is dedicated to delivering specially curated content designed for music creators and music fans alike!