Key West Songwriters Festival Slated for April 29 – May 3
The 14th Annual Key West Songwriters Festival will invade the venues of its paradisiacal namesake April 29 through May 3, 2009, offering eclectic show lineups that introduce crowds to the faces, voices and stories behind the songs. The festival features more than 100 top songwriters and revolves around five days and nights of more than 20 free concerts, staged at an array of the island's most popular drinking holes and hot spots.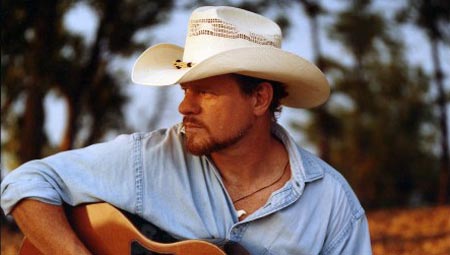 Paul Overstreet
Presented by Better Angels Music and benefiting the Muzak Heart & Soul Foundation, the event is a favorite of Key West locals and live music aficionados from across the country. This year, songwriting titans and Nashville Songwriter Hall of Fame members Paul Overstreet, Bob DiPiero and Dennis Morgan will attend the festival for the first time. Overstreet's thick songwriting catalog features Keith Whitley's "When You Say Nothing at All," Randy Travis' "Forever and Ever Amen" and "Diggin' Up Bones," and Kenny Chesney's "She Thinks My Tractor's Sexy," while hits composed by DiPiero include George Strait's "Clear Blue Sky," Martina McBride's "There You Are," Faith Hill's "Take Me As I Am," Reba McEntire's "Little Rock" and more. Morgan's compositions include Ronnie Milsap's "Smoky Mountain Rain" and "She Keeps the Home Fires Burning," along with Faith Hill's "Let Me Let Go" and hits by Eric Clapton, Aretha Franklin, and more.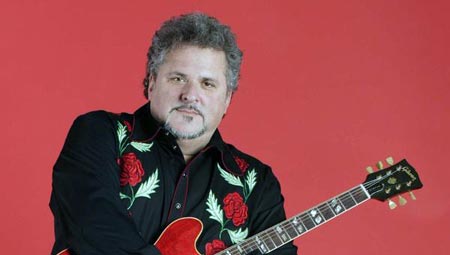 Bob DiPiero
Artist and songwriter Jamey Johnson ("In Color" and George Strait's "Give It Away") will throw his Grammy-nominated vintage country cool into the mix. With his band the Kent Hardly Play Boys, Johnson will headline a concert 9 p.m. on Saturday, May 2 at the Ocean Key Resort's Sunset Pier, located at the end of famed Duvall Street. Grammy award-winner Raul Malo will join the red-letter bill, marking the second consecutive year he has brought his awe-inspiring croon and Latin-tinged retro groove to the festival.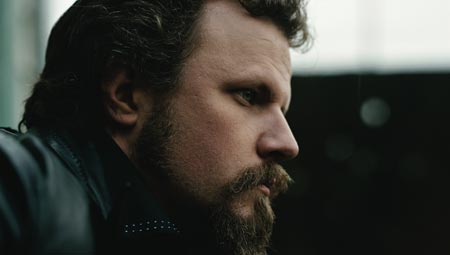 Jamey Johnson
Serial contemporary hitmakers including Bobby Pinson (Sugarland's "Want To"), Chuck Cannon (Toby Keith's "How Do You Like Me Now"), Scotty Emerick (Toby Keith's "As Good As I Once Was"), Wendell Mobley (Rascal Flatts' "Fast Cars and Freedom"), Shawn Camp (Garth Brooks' "Two Pina Coladas"), Tim Nichols (Tim McGraw's "Live Like You Were Dying"), and many more will mingle with up-and-coming songwriters including Sunny Sweeney, Luke Laird, Alissa Moreno, Jon Mabe, and Dave Pahanish.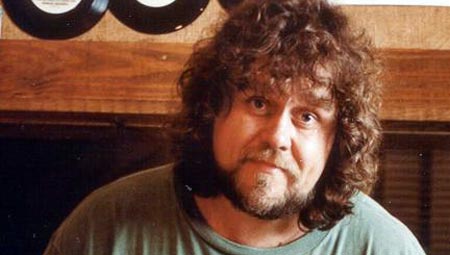 Dennis Morgan
"Bette Davis Eyes" chanteuse Kim Carnes will push the lineup outside country music's traditional borders, along with singer-songwriter Shawn Mullins, composer and songwriter of pop smash "Lullaby" and Chris Barron, former front man for alt-rock group the Spin Doctors ("Little Miss Can't Be Wrong" and "Two Princes").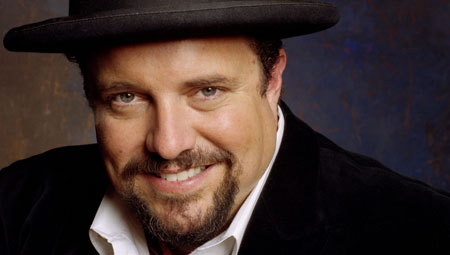 Raul Malo
For a list of sponsoring hotels, local businesses, and show schedules, please visit <a href="http://www.keywestsongwritersfestival.com" target="_blank">www.keywestsongwritersfestival.com.
The complete roster of confirmed 2009 Key West Songwriters Festival performers includesJennifer Adan, Rhett Akins, Arlis Albritton, Kelly Archer, Katie Armiger, Sherrie Austin, Chris Barron, Corey Batten, Bonnie Bishop, Kaci Bolls, Lee Brice, Jay Brunswick, Billy Burnette, David Byrnes, Shawn Camp, Chuck Cannon, Kim Carnes, Rodney Clawson, Cliff Cody, Jeff Cohen, Coldwater Jane, Clay Cumbie, Ben Daniel, Mary Danna, Courtney Dashe, Dallas Davidson, Bob DiPiero, Dillon Dixon, Marty Dodson, Andrew Dorff, Mason Douglas, Jaida Dreyer, George Ducas, Brett Eldredge, Scotty Emerick, Greg Friia, Keith Gattis, Nicole Gaylon, Sarah Gunsolus, Connie Harrington, Natalie Hemby, James Dean Hicks, Benita Hill, Tim James, Megan James, Paul Jenkins, Joey & Rory, Jamey Johnson & The Kent Hardly Play Boys, Chuck Jones, Mark Jones, Robert Earl Keen, Jennifer Kennard, Luke Laird, David Lee, Marjory Lee, Misty Loggins, Lauren Lucas, Jon Mabe, Raul Malo, The Massacoustics, Elise May, Travis Meadows, Wendell Mobley, Randy Montana, Kip Moore, Dennis Morgan, Shawn Mullins, Danny Myrick, Tim Nichols, Jerrod Niemann, Jaclyn North, Oakleaf, Steven Lee Olsen, Paul Overstreet, Anna Owens, Dave Pahanish, Billy Panda, Melissa Peirce, Bobby Pinson, Jeremy Popoff, Will Rambeaux, Molly Reed, Karyn Rochelle, Roots & Wings, The Roys, Kylie Sackley, Pete Sallis, Chas Sandford, Emily Shackelton, Aaron Sherz, James Slater, Jeff Spence, Shane Stevens, Jon Stone, Sunny Sweeny, Bridgett Tatum, Todd Taylor, Josh Thompson, Lisa Torres, Wynn Varble, Bruce Wallace, Joe West, Jason White, John Paul White, D. Vincent Williams, Eric Wilson, Justin Wilson, Blake Wise, Nicole Witt, Billy Yates and Jimmy Yeary. More names will be announced soon.
About the Muzak Heart & Soul Foundation The Muzak Heart & Soul Foundation was established in 1998 by Muzak, a leading provider of business music and other sensory branding services. Muzak believes in the power of music education to change lives, and the foundation seeks to support and redefine music education. Heart & Soul helps students turn their passion for music into real world opportunities by providing teens engaging programs focused on all aspects of the music business. To learn more about the Muzak Heart & Soul Foundation, please visit www.heart.muzak.com.
About Better Angels Music Better Angels Music is an independent record label, production, publishing, and entertainment group headquartered in Nashville, Tennessee, with offices in New York and Los Angeles. Better Angels Music is distributed exclusively through Universal Republic's Federal label, a division of Universal Music Group.