'How I Wrote That Song' Panel to Feature Top BMI Songwriters
Hitmakers Cee-Lo, Dallas Austin, Fall Out Boy's Patrick Stump, Sean Garrett, Kara DioGuardi, Butch Walker and Jeffrey Steele Scheduled to Speak at the Key Club Feb. 10
BMI and the Los Angeles Times will present "How I Wrote That Song," a panel discussion with some of music's most successful songwriters. The panel will be held Saturday, Feb. 10 at 2 p.m. at the Key Club (9039 Sunset Blvd.) in Los Angeles in celebration of Grammy Week. Tickets are $10 and are on sale now through Ticketmaster at KeyClub.com, or at the Key Club box office.
Scheduled to participate are top BMI songwriting talents including Cee-Lo (Gnarls Barkley), Dallas Austin, Patrick Stump (Fall Out Boy), Sean Garrett, Kara DioGuardi, Butch Walker and Jeffrey Steele. The panel will be moderated by BMI Writer/Publisher Relations VP Catherine Brewton and Los Angeles Times music critic Ann Powers. Attendees can expect an inside look at the creative process, featuring performances of hit songs by each panelist and a Q&A session on the business of songwriting and music.
Panelists: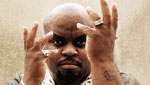 As lead singer and frontman for the breakout group Gnarls Barkley, Cee-Lo continues to bring his American hip-hop, funk, soul and r&b style to the world. He is a singer, rapper, songwriter and record producer, best known as a member of Goodie Mob before Gnarls Barkley, and has also recorded two critically acclaimed solo LPs. His successes as a songwriter and producer also include the 2005 hit "Don't Cha" by The Pussycat Dolls, as well as tracks and guest appearances on upcoming releases from Kelis and Amerie.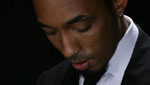 At the age of 35, Grammy Award-winning hitmaker Dallas Austin is one of the most sought-after producers in the entertainment business. His creativity and innovative style have shaped the sound of today's pop and r&b music. He has had the opportunity to work with such legendary stars as Aretha Franklin, Madonna, Usher, Pink, Shakira, Janet Jackson and Gwen Stefani. In 2002, he began a foray into film serving as the executive producer and musical director of the hit Drumline, and then as a producer and composer for ATL. He was inducted into the Georgia Music Hall of Fame last fall, an honor he received alongside R.E.M., Jermaine Dupri and Gregg Allman.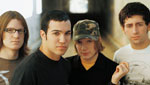 Patrick Stump is lead vocalist and guitarist for Grammy-nominated band Fall Out Boy, an American pop-rock band from Wilmetter, Ill. Stump and band members Pete Wentz, Joe Trohman and Andy Hurley released their 2005 major label debut and third full-length album, From Under the Cork Tree, which went double platinum. Their first single, "Sugar We're Goin' Down," peaked at No. 8 on the Billboard Hot 100 chart and reached No. 1 on MTV's TRL. The video also won the MTV2 Award at the 2005 MTV Video Music Awards. A 2006 "Best New Artist" Grammy nominee, Fall Out Boy's next album, Infinity on High, is scheduled for release on Feb. 6. The lead single, "This Ain't a Scene, It's an Arms Race," debuted at the 2006 American Music Awards.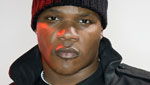 Sean Garrett got his start after college as a mortgage broker. After the loss of his mother, he realized his heart was in music and he turned his passion of songwriting into his profession. Nicknamed "The Pen" by Jay-Z, the four-time Grammy Award nominee earned the moniker by having three songs on the Billboard Hot 100 chart for two consecutive weeks and helping to ink a majority of Destiny's Child's last album, Destiny Fulfilled. He's responsible for smash singles like Chris Brown's "Run It," Ciara's "Goodies" and Usher's "Yeah," Garrett's biggest composition to date. Upcoming projects slated for 2007 include works from Jennifer Lopez, Britney Spears, Gwen Stefani and Cassidy.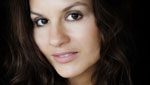 Kara DioGuardi is a Los Angeles-based singer, songwriter, producer and entrepreneur. She has had charting singles with a variety of artists, including Christina Aguilera ("Aint No Other Man"), Gwen Stefani ("Rich Girl"), Ashley Simpson ("Pieces Of Me"), Kelly Clarkson ("Walk Away"), Pussy Cat Dolls ("Beep"), Enrique Iglesias ("Escape") and Hilary Duff ("Come Clean"). Kara's collaborators include Lil Jon, Danja, Dr. Dre, Jon Shanks, Glen Ballard, Scott Storch, Polow, Matt Serletic and will.i.am. She has new releases on albums by Katharine McPhee, Avril Lavigne, Hilary Duff, Taylor Hicks, Nicole of Pussycat Dolls, Britney Spears, Daddy Yankee and Ashley Tisdale. Kara is also co-owner of Arthouse Entertainment, which was ranked the No. 7 music publishing company of 2006 by Billboard/Nielsen.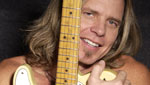 Hitmakers fill Nashville's publishing houses, churning out the twangy sing-alongs that blanket country airwaves. Standing out in such a talented community can't possibly be as easy as songwriter, artist and producer Jeffrey Steele makes it look. Rascal Flatts, LeAnn Rimes, Montgomery Gentry, Gretchen Wilson, Pat Green, Trace Adkins, Tim McGraw and numerous others have all turned to Steele for a hit or two, a list that covers a virtual "who's who" of contemporary country's elite who have wisely come to trust the energetic songwriter with the easy, infectious grin. Steele's own impassioned performances make him a constant favorite at songwriter festivals and his full-band gigs, where his rugged, boisterous vocals breathe new life both into songs made famous by the stars and other tunes that are patently his. The 2003 BMI Songwriter of the Year's new album, Hell on Wheels (February 2007), showcases some of those patented Steele tunes, thrusting Jeffrey Steele the artist into a deserved spotlight.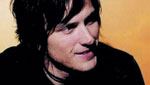 Butch Walker is a recording artist, performer, songwriter and record producer. He formed the popular pop-rock band Marvelous 3, which spawned the hit "Freak of the Week." Butch then began a solo career in 2000, releasing the albums Left of Self-Centered in 2002 and Letters in 2004, finishing 2005 playing over 200 live shows across both the U.S. and Japan. Several of his songs have been hits for other artists, including Bowling for Soup's "Girl All the Bad Guys Want." He has written and produced records for such artists as Pink, Simple Plan, Sevendust and the All-American Rejects. He also co-wrote the song "My Happy Ending" with Avril Lavigne. Walker was named Rolling Stone Producer of the Year in 2005, and having served as a judge on the reality TV series "Rock Star," he was the producer for the new "Rockstar: Supernova" group.
About the Los Angeles Times:
The Pulitzer Prize-winning Los Angeles Times is the largest metropolitan daily newspaper in the country, with a daily readership of nearly 2.2 million and about 3.3 million on Sunday. The Los Angeles Times and its media businesses and affiliates, including latimes.com, TheEnvelope.com, Times Community Newspapers, Recycler Classifieds, Hoy, and California Community News, are read by approximately 8.1 million-or 62% of all adults in the Southern California marketplace-every week.
The Los Angeles Times has been covering Southern California for over 125 years and is part of Tribune Company (NYSE: TRB), one of the country's leading media companies with businesses in publishing, the Internet and broadcasting. Additional information about the Los Angeles Times is available at www.latimes.com/mediacenter.