BMI's Snowball at Sundance Tackles Live-Image Scoring
BMI hosted its sixth annual Sundance Snowball music showcase at the Sundance Film Festival Wednesday, January 21. The event introduced an interactive performance element to the festival, as the evening celebrated the 10th anniversary of the Sundance Composers Lab. The show initially adopted a party atmosphere, thanks to DJ Thomas Golubic, but segued into a collaborative musical experience spurred by Rolfe Kent's "Magnificent Howling Audience Score-Shop." The "Score-Shop" featured an experimental exercise in live-image scoring with the audience, a first for the festival. Special guests included composers Adam Gorgoni, George S. Clinton, iZLER, Craig Richey, Christopher Lennertz, and Duncan Sheik.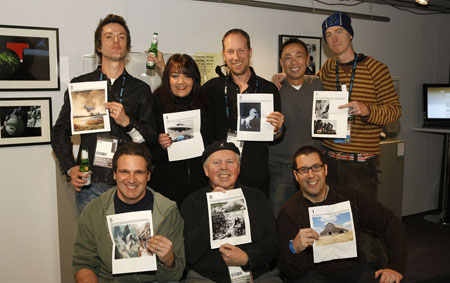 Pictured are (l-r): front row: Adam Gorgoni, George S. Clinton, and Christopher Lennertz; back row: iZLER, BMI's Doreen Ringer Ross, Rolfe Kent, BMI's Ray Yee and Craig Richey.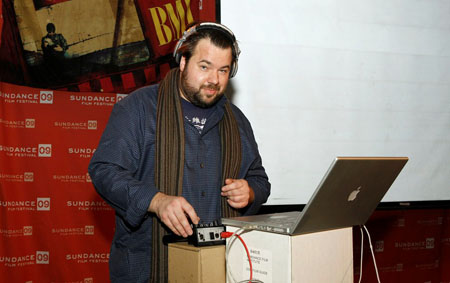 DJ Thomas Golubic kicks off the party.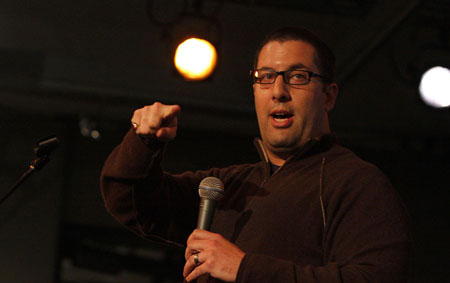 Christopher Lennertz addresses the crowd.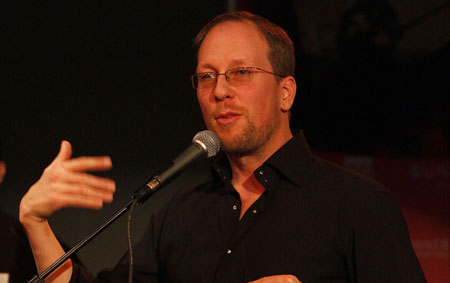 Master of ceremonies Rolfe Kent explains his truly "Magnificent Howling Audience Score-Shop."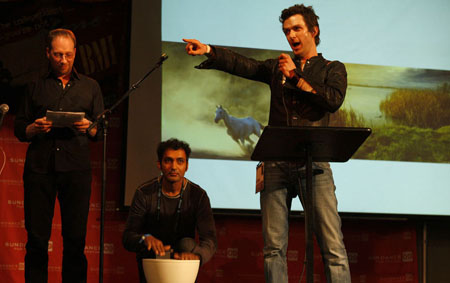 Pictured setting the event's pace are (l-r): Rolfe Kent, Sundance Film Composer Lab fellow and esteemed composer Vivek Maddala, and iZLER.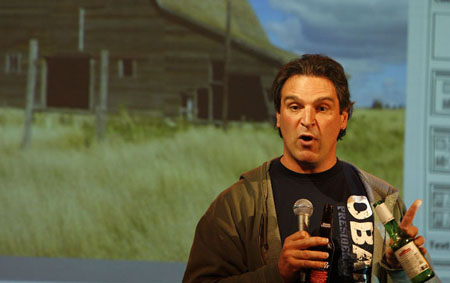 Adam Gorgoni engages the audience.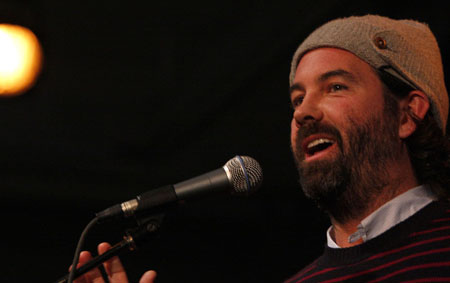 Duncan Sheik participates in the new Snowball format.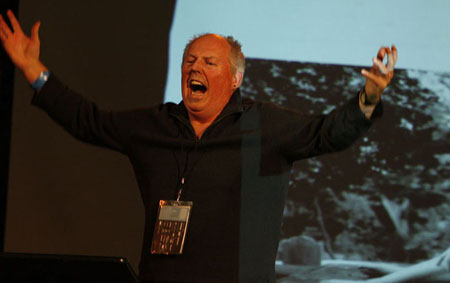 George S. Clinton takes over the "Score-Shop."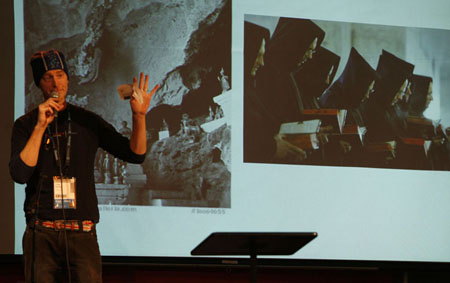 Craig Richey contributes to the evening's exercise.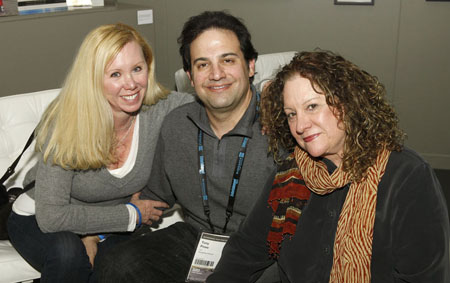 Pictured are (l-r): Audrey Anderson Pines, Tony Pines and BMI's Linda Livingston.