BMI Composers Make Up Majority of DownBeat Critics Poll Winners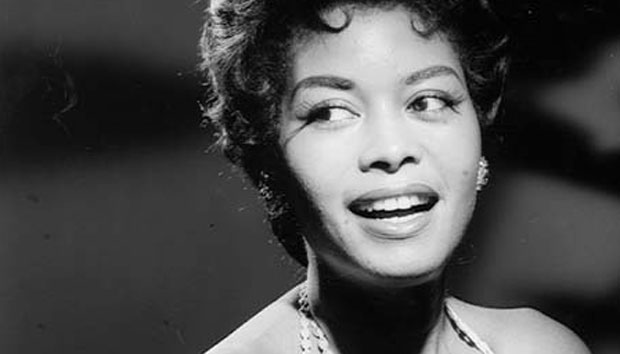 BMI's family of jazz songwriters and composers garnered the majority of 59th Annual DownBeat Critics Poll nods, revealed in the magazine's August issue. The honorees underscore the muscle of BMI's jazz repertoire, which is the home of the genre's legends and contemporary torchbearers.
Critics opted to induct BMI songwriters Abbey Lincoln and Paul Chambers into the DownBeat Hall of Fame. Lincoln, who died almost one year ago, is idolized because of her dynamic vocal style, while Chambers profoundly shaped jazz bass performance before his death in 1969.
Two perennial BMI favorites also earned recognition: Joe Lovano Us Five was named Jazz Group of the Year, while Kurt Elling earned the Male Vocalist crown. Keyboardist Craig Taborn earned three wins, two of which elevate him as one to watch: In addition to topping the Electric Keyboard/Synthesizer field, Taborn was tapped as the Rising Star in both the Organ and Piano categories. Woodwind ace Anat Cohen garnered a pair of nods in the Clarinet field and as Rising Star on the Soprano Saxophone.
Darcy James Argue was named Rising Star in the field of composition, recognizing his excellent work as a creator. A longtime member of the BMI Jazz Composers Workshop, Argue won the BMI Foundation's prestigious Charlie Parker Jazz Prize in 2004; his win in the DownBeat Critics Poll further acknowledges his auspicious career trajectory.
Lizz Wright's Fellowship earned Beyond Album of the Year honors, while in the blues field, BMI greats also dominated: Buddy Guy was tapped as the year's best Blues Artist, and Pinetop Perkins and Willie "Big Eyes" Smith's Joined at the Hip scored Blues Album of the Year.
Other winners include guitarist Bill Frisell, Béla Fleck, Rudresh Mahanthappa and Sonny Rollins.
Eighty critics voted in the 59th Annual DownBeat Critics Poll, which is widely recognized as one of jazz and tangentially related roots music's most respected barometers of excellence.
2011 DownBeat Critics Poll
BMI Honorees

Hall Of Fame: Abbey Lincoln
Veterans Committee Hall of Fame: Paul Chambers
Blues Album of the Year: Pinetop Perkins/Willie "Big Eyes" Smith, Joined at the Hip (Telarc)
Beyond Album of the Year: Lizz Wright, Fellowship (Verve Forecast)
Jazz Group: Joe Lovano Us Five
Soprano Saxophone: Dave Liebman
Alto Saxophone: Rudresh Mahanthappa
Tenor Saxophone: Sonny Rollins
Baritone Saxophone: Gary Smulyan
Trumpet: Dave Douglas
Trombone: Steve Turre
Clarinet: Anat Cohen
Drums: Paul Motian
Percussion: Cyro Baptista
Vibes: Bobby Hutcherson
Acoustic Bass: Dave Holland
Electric Bass: Christian McBride
Guitar: Bill Frisell
Organ: Dr. Lonnie Smith
Electric Keyboard: Craig Taborn
Miscellaneous Instrument: Béla Fleck (banjo)
Male Vocalist: Kurt Elling
Blues Artist/Group: Buddy Guy

RISING STAR WINNERS

Jazz Artist of the Year: Ambrose Akinmusire
Soprano Saxophone: Anat Cohen
Tenor Saxophone: JD Allen
Trombone: Luis Bonilla
Vibes: Jason Adasiewicz
Guitar: Mary Halvorson
Piano: Craig Taborn
Organ: Craig Taborn
Composer: Darcy James Argue
Producer: Greg Osby