BMI and Society of Composers & Lyricists Celebrate Emmy Nominees
Broadcast Music, Inc. attended the Society of Composers & Lyricists' (SCL) Emmy nominee reception on August 14, 2014, at the Academy of Television Arts & Sciences in North Hollywood, California, to celebrate the BMI composers nominated for a 2014 Emmy in several Outstanding Music categories. Attendees included composers Ramin Djawadi (The Mountain and the Viper, Game of Thrones), William Ross (Barbra Streisand: Back to Brooklyn), Bob Christianson ("No Trouble," A Christmas Carol – The Concert), Daniele Luppi (Magic City) and Robert Lydecker (Sleepy Hollow). Also in attendance were Emmy-winning BMI composers Lolita Ritmanis, Michael McCuistion and Gary Kuo, along with former Emmy-nominated BMI composers Danny Jacob and Rickey Minor.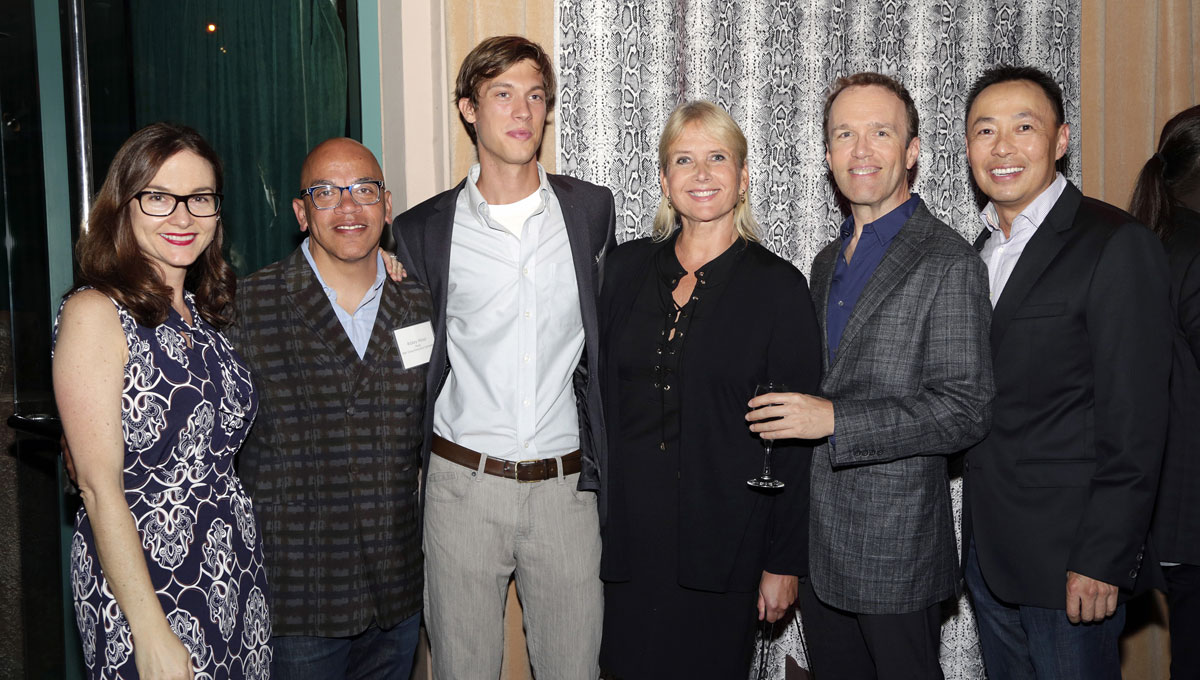 Pictured at the SCL reception (L-R): Senior Director, Film/TV Relations Lisa Feldman; BMI composer Rickey Minor; Emmy nominee Robert Lydecker; BMI composers Lolita Ritmanis and Michael McCuistion; and BMI Assistant VP, Film/TV Relations Ray Yee.