BMI Teams up with Radio Ink Magazine to Honor Emilio Estefan
BMI helped Radio Ink magazine honor a music industry legend recently at the Hispanic Radio Conference, held at the Intercontinental Hotel at Doral in Miami, where BMI songwriter and publisher Emilio Estefan was the recipient of the Distinguished Leadership Award as part of Radio Ink's Medallas de Cortez Awards Presentation. Paying tribute to Estefan was GRAMMY-nominated BMI singer-songwriter Elsten Torres, who performed a medley of some of the renowned songwriter's biggest hits. Estefan was named BMI Songwriter of the Year in 2005 and has been a BMI affiliate for more than 45 years. The Hispanic Radio conference focuses on the latest trends and developments in the Latin radio markets.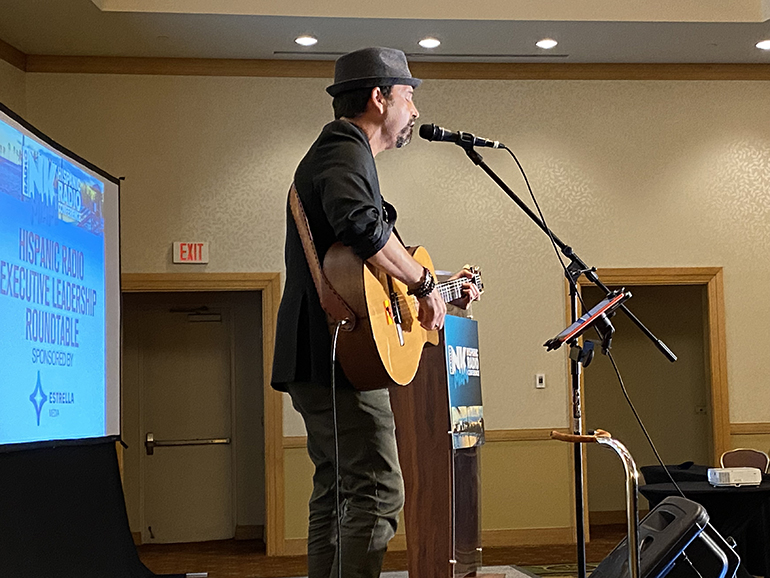 BMI songwriter Elsten Torres honors Emilio Estefan with a medley of some of his award-winning songs.