BMI Brings Rock Legend to National Restaurant Association Event
BMI helped kick off the National Restaurant Association's Spring Board of Directors Meeting recently by sponsoring a virtual performance by rock 'n roll legend Randy Bachman. Bachman, who was a founding member of both The Guess Who and Bachman-Turner Overdrive, regaled the restauranteurs with the stories behind some his most iconic hits, like "Undun," "American Woman," "You Ain't Seen Nothin' Yet" and "Takin' Care of Business." The National Restaurant Association Board of Directors consists of 90 leaders from every segment of the restaurant industry. The meeting was hosted by NRA President Tom Bené and NRA Board Chair and Oakhill Tavern owner, Brian Casey.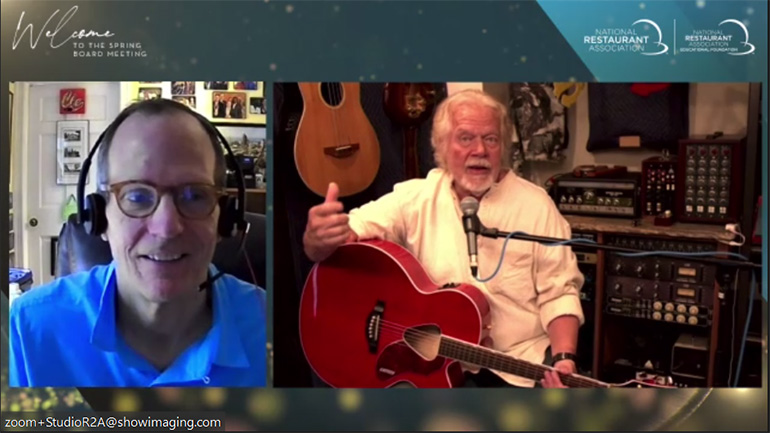 BMI's Dan Spears interviews rock legend Randy Bachman at the NRA Spring Board Meeting.