BMI and the Alliance for Women in Media Present Rachel Platten with the Gracies Impact Award
BMI partnered with the Alliance for Women in Media in presenting the 1st annual Gracies Impact Award to multi-platinum Sony recording artist and BMI songwriter Rachel Platten at the AWM's annual Gracie Awards Gala held recently (6/6/17) in Los Angeles. The purpose of the award is to honor an artist/songwriter whose words and music have impacted society in a profound way. Platten's "Fight Song" became an anthem of empowerment and inspiration for people around the world and lead to a BMI Pop Award for the singer-songwriter. The Gracie Awards recognize exemplary programming created by women, for women and about women in all facets of media and entertainment. They also acknowledge the individuals who have made inspirational contributions to the industry.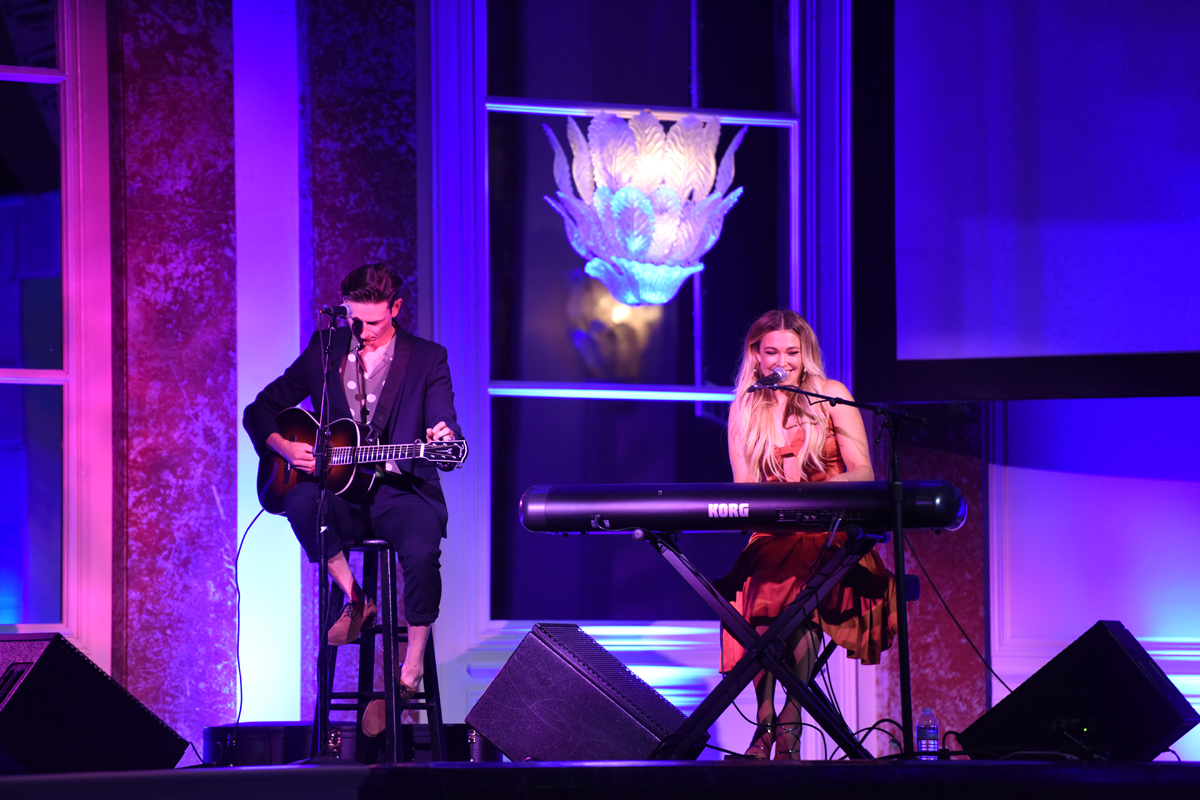 Rachel Platten performs at the Alliance for Women in Media Gracie Awards Gala at the Beverly Wilshire Hotel in LA.