B.B. King Honored at the Thelonious Monk Institute of Jazz Gala
The Thelonious Monk Institute of Jazz gala concert, held October 26 at the Kodak Theatre, honored B.B King with the Founders Award. The event, dedicated to "The Blues and Jazz: Two American Classics," brought some of the biggest names in music together to pay homage to the two genres of music. Performers included 2008 Grammy Album of the Year recipient Herbie Hancock, Keb' Mo', Cassandra Wilson, Dee Dee Bridgewater, Robert Cray, Terence Blanchard, Wayne Shorter, Poncho Sanchez, George Duke and Lee Ritenour to name a few.
The concert was held in conjunction with the Thelonious Monk International Jazz Saxophone Competition Finals; BMI awarded the grand prize to an exceptionally talented composer, arranger, multi-instrumentalist and big band leader, Sherisse Rogers. Proceeds from "The Blues and Jazz: Two American Classics" gala concert will help fund public school's blues and jazz education programs throughout Los Angeles Unified School District, New Orleans, and the Mississippi Delta.
Shown at the Thelonious Monk Institute of Jazz gala honoring B.B. King (l-r):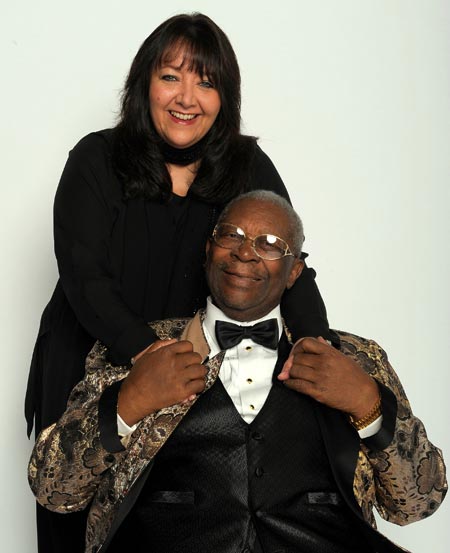 BMI Vice President of Film & Television Relations, Doreen Ringer-Ross and honoree B.B. King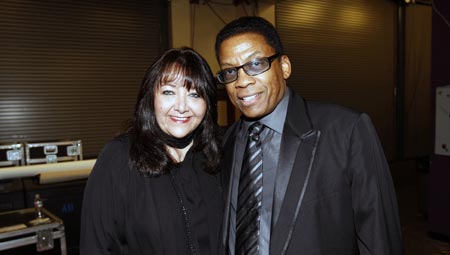 BMI's Doreen Ringer-Ross and Herbie Hancock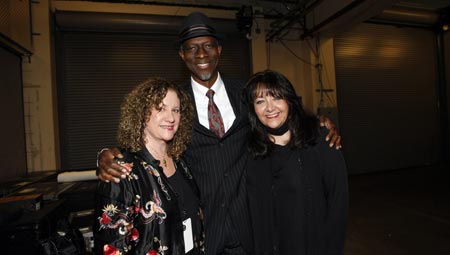 BMI's Sr. Director of Film & Television Relations, Linda Livingston; Keb' Mo; and BMI's Doreen Ringer-Ross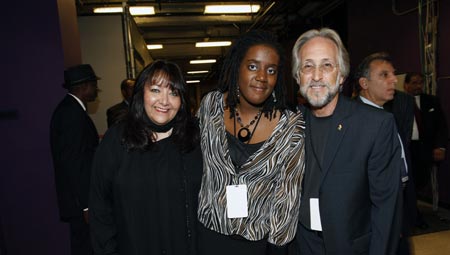 BMI's Doreen Ringer-Ross, Thelonious Monk Jazz Saxophone grand prize winner, Sherrise Rogers; and Grammy Foundation President, Neil Portnow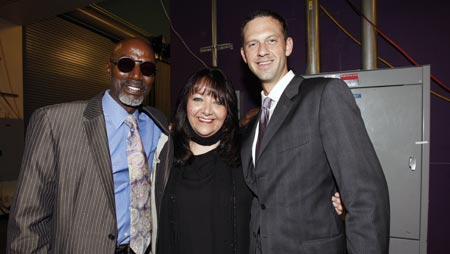 Thelonious Monk, Jr., BMI's Doreen Ringer-Ross; and Vice President, Strategic Partnerships, Thelonious Monk Institute of Jazz, Robert J. Pilon, JR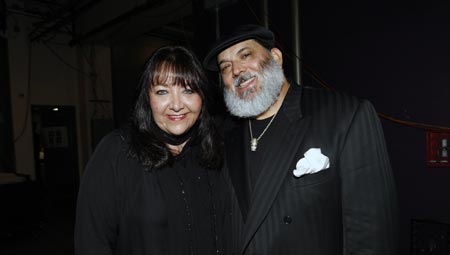 BMI's Doreen Ringer-Ross and Poncho Sanchez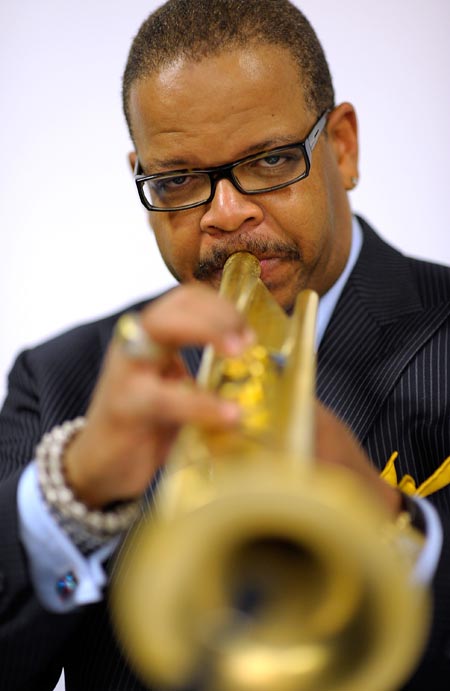 Terrance Blanchard
Photos by Michael Bucker & Charley Gallay (WireImage)