August 15, 2023
BMI Rooftop on the Row: Nashville, TN
Music Row's popular summer concert series, BMI Rooftop On The Row, presented by George Dickel Tennessee Whisky, will take place this evening at 7:00 PM CDT.
This invitation-only event will showcase a variety of Music City's hottest talent coupled with stunning views of the ever-changing Nashville skyline from BMI's rooftop deck.
Tonight, in honor of the 50th year anniversary of Hip Hop, BMI celebrates the intersection of Hip Hop and Country on the Rooftop, with performances by RVSHVD, Reyna Roberts, and Willie Jones.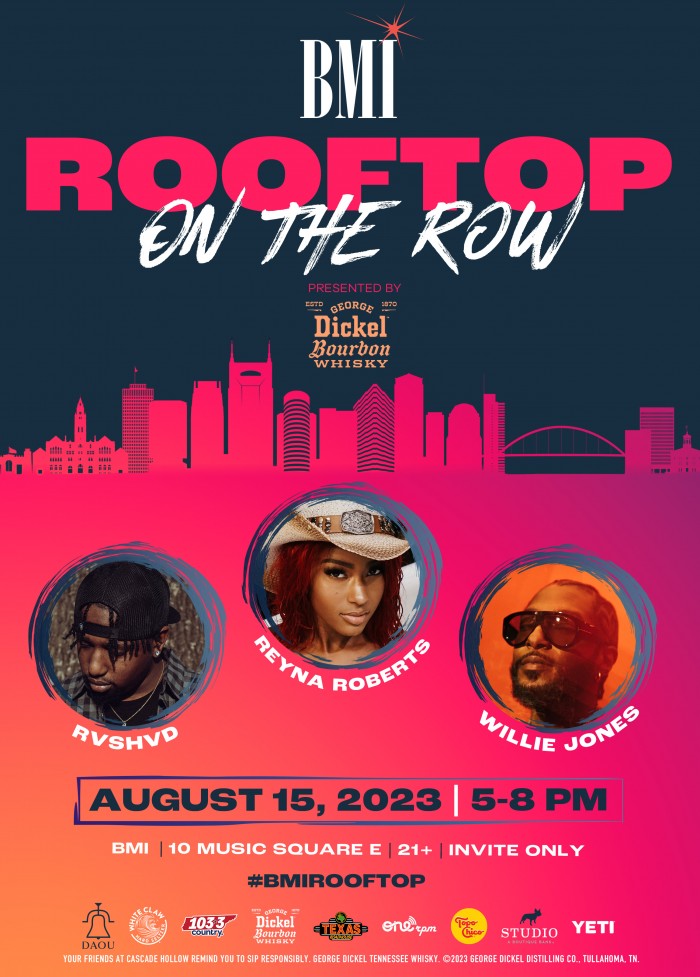 #BMIROOFTOP
Subscribe to BMI's The Weekly
Each week, Learn, Listen, Watch, Discover and Share with BMI! From must-see videos, to creative inspiration and dynamic playlists we're excited about, BMI's The Weekly is dedicated to delivering specially curated content designed for music creators and music fans alike!