May 5, 2023
Key West Songwriters Festival: Key West, FL
Presented by BMI, Rams Head Presents, and The Florida Keys Tourist Development Council, the 27th Annual Key West Songwriters Festival is taking place May 3-7.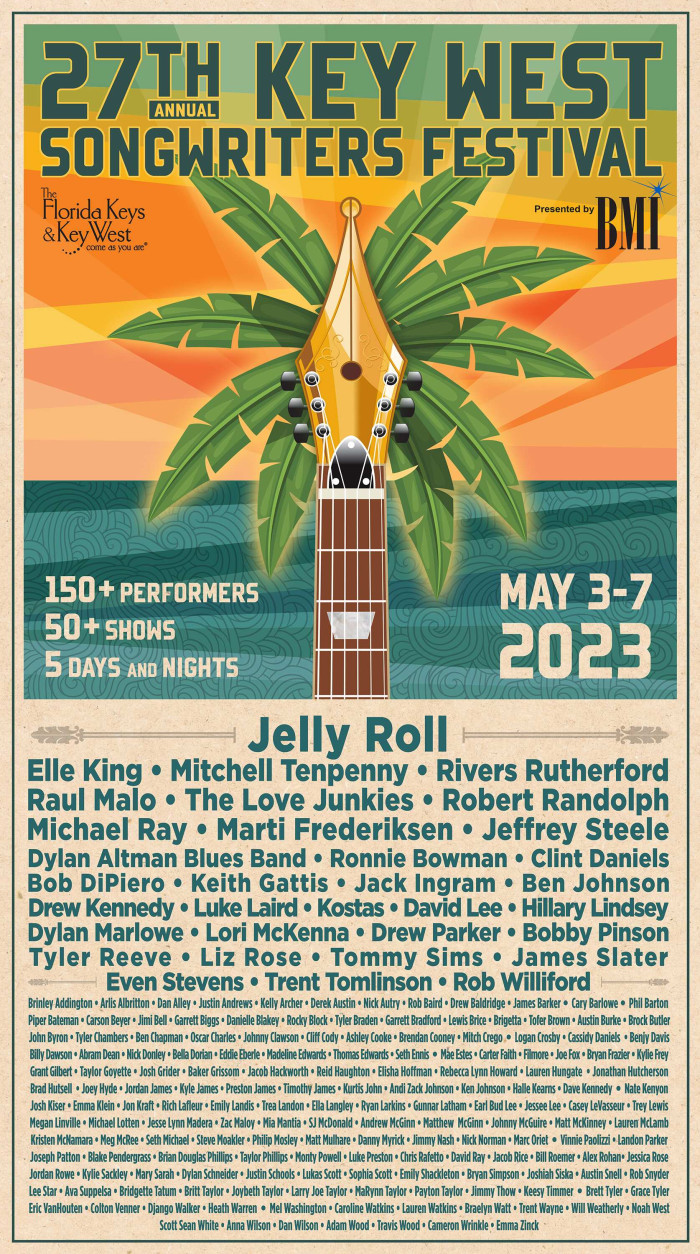 Learn more at BMI.com.
For more information, including schedules and tickets, visit keywestsongwritersfestival.com
Subscribe to BMI's The Weekly
Each week, Learn, Listen, Watch, Discover and Share with BMI! From must-see videos, to creative inspiration and dynamic playlists we're excited about, BMI's The Weekly is dedicated to delivering specially curated content designed for music creators and music fans alike!