August 30, 2022
BMI Acoustic Lounge: New York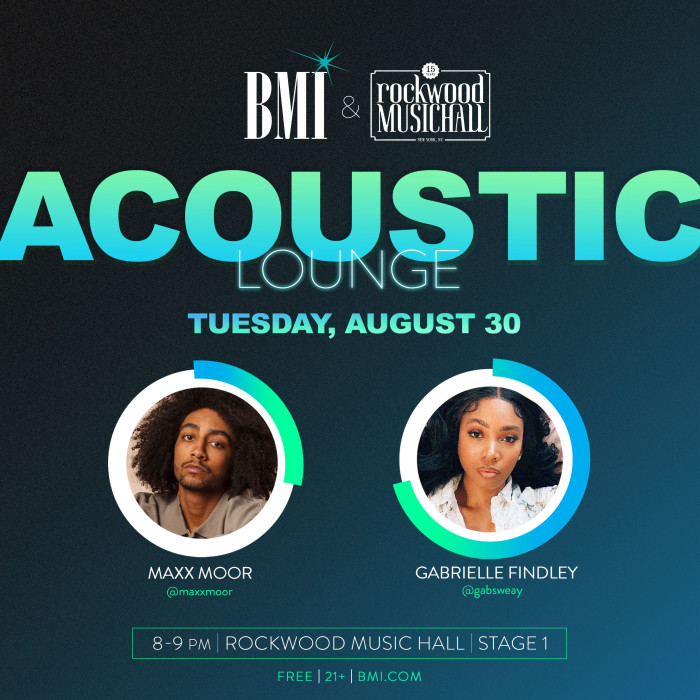 BMI Acoustic Lounge at Rockwood Music Hall, Stage 1 (196 Allen St. in the Lower East Side of Manhattan). Admission is FREE!.
Performances by:
Maxx Moor (@maxxmoor)
Gabriella Findley (@Gabsweay)
Open to the public - 21+ / photo ID is required
For more information, visit www.rockwoodmusichall.com.
Subscribe to BMI's The Weekly
Each week, Learn, Listen, Watch, Discover and Share with BMI! From must-see videos, to creative inspiration and dynamic playlists we're excited about, BMI's The Weekly is dedicated to delivering specially curated content designed for music creators and music fans alike!