June 13, 2022
33rd Annual BMI Jazz Composers Workshop Summer Showcase: New York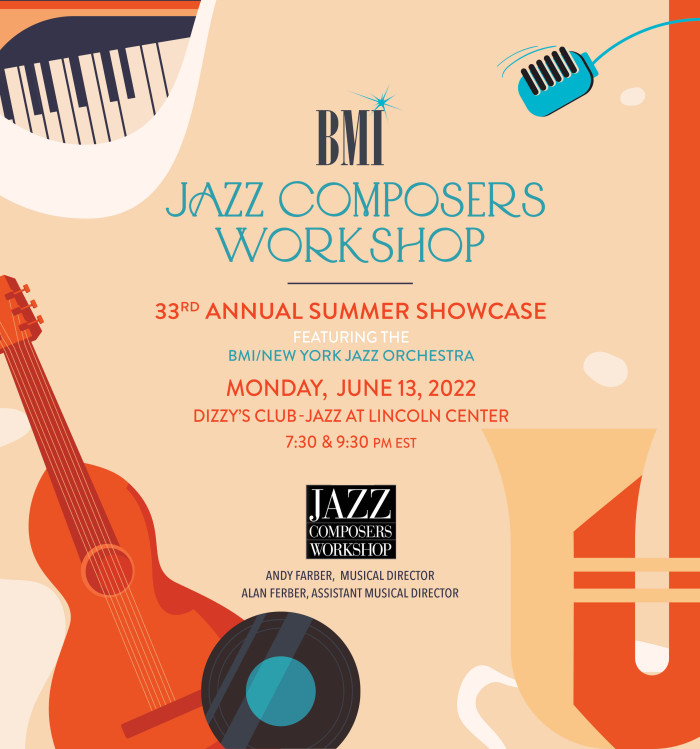 The 33rd Annual Jazz Composers Workshop Summer Showcase, featuring the BMI/New York Jazz Orchestra, will take place at Dizzy's Club - Jazz at Lincoln Center in New York City for two shows, 7:30 PM and 9:30 PM.
Tickets: $40. For tickets and more information, click here.
Subscribe to BMI's The Weekly
Each week, Learn, Listen, Watch, Discover and Share with BMI! From must-see videos, to creative inspiration and dynamic playlists we're excited about, BMI's The Weekly is dedicated to delivering specially curated content designed for music creators and music fans alike!