April 1, 2022
BMI Presents @ Wondercon: Anaheim, CA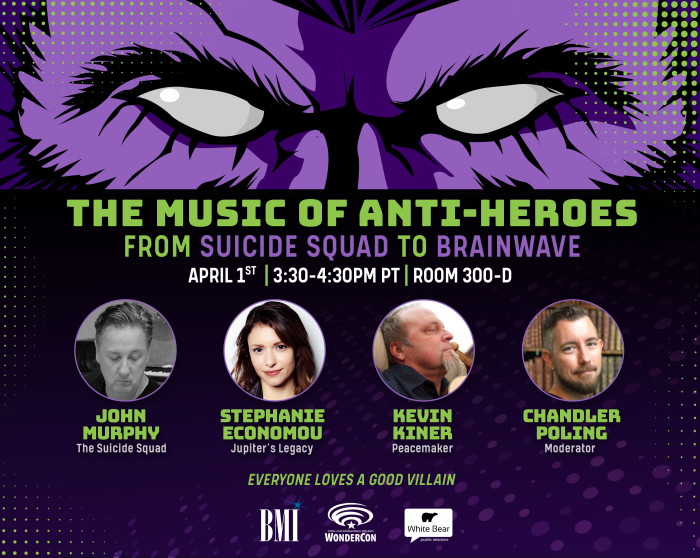 BMI, along with White Bear PR, presents "The Music of Anti-Heroes from Suicide Squad to Brainwave" at WonderCon 2022 at the Anaheim Convention Center (800 W Katella Avenue, Anaheim, CA 92802), Room 300D; 3:30-4:30PM PT.
Everyone is always ready to cheer on the heroes of our stories, but we secretly love a good villain. Harley Quinn, Peacemaker and Brainwave all have outstanding music to accompany their diabolical plans. BMI Composers Stephanie Economou (Jupiter's Legacy), Kevin Kiner (Peacemaker) and John Murphy (The Suicide Squad) are the musical masterminds behind some of the most iconic villains. Watch as they discuss their influences in order to bring out the perfect notes for the anti-heroes they score.
The panel will be moderated by BMI & Chandler Poling of White Bear PR with an audience Q&A to follow.
This panel is open to WonderCon badgeholders only.
Subscribe to BMI's The Weekly
Each week, Learn, Listen, Watch, Discover and Share with BMI! From must-see videos, to creative inspiration and dynamic playlists we're excited about, BMI's The Weekly is dedicated to delivering specially curated content designed for music creators and music fans alike!