June 21, 2020
Sunday Edition of the BMI Trailblazers of Gospel Jam Sessions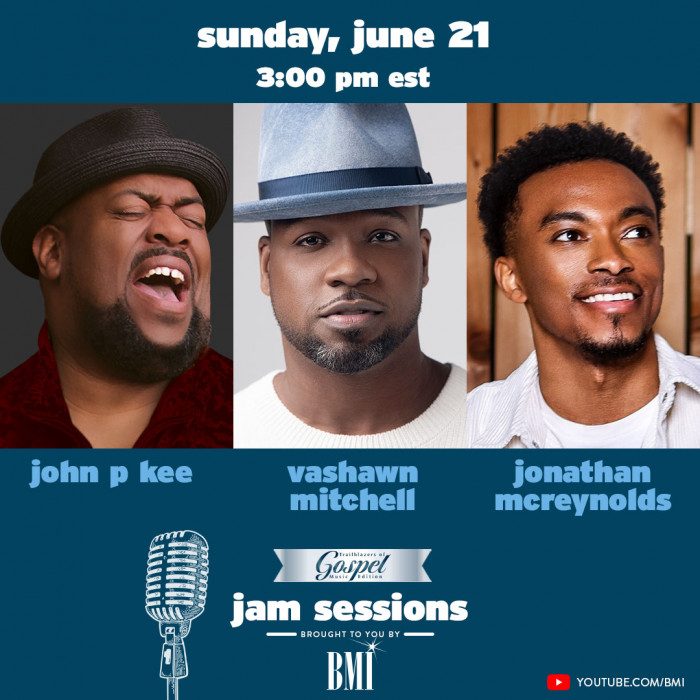 Join us today for this special edition of BMI Jam Session: Trailblazers of Gospel on YouTube

Be sure to check back on YouTube every Monday, Wednesday & Friday with a new BMI Jam Session.
Subscribe to BMI's The Weekly
Each week, Learn, Listen, Watch, Discover and Share with BMI! From must-see videos, to creative inspiration and dynamic playlists we're excited about, BMI's The Weekly is dedicated to delivering specially curated content designed for music creators and music fans alike!