September 9, 2019
BMI Acoustic Lounge: Los Angeles
The Hotel Café (1623 N Cahuenga Blvd, Los Angeles, CA 90028).
Doors open at 6:45 pm.
Performers:
Kees - KeesMusic.com
Cesar Robles - cesarrobles.lnk.to/Uno
Marisa Corvo - marisacorvomusic.com
Natalie Gelman - nataliegelman.com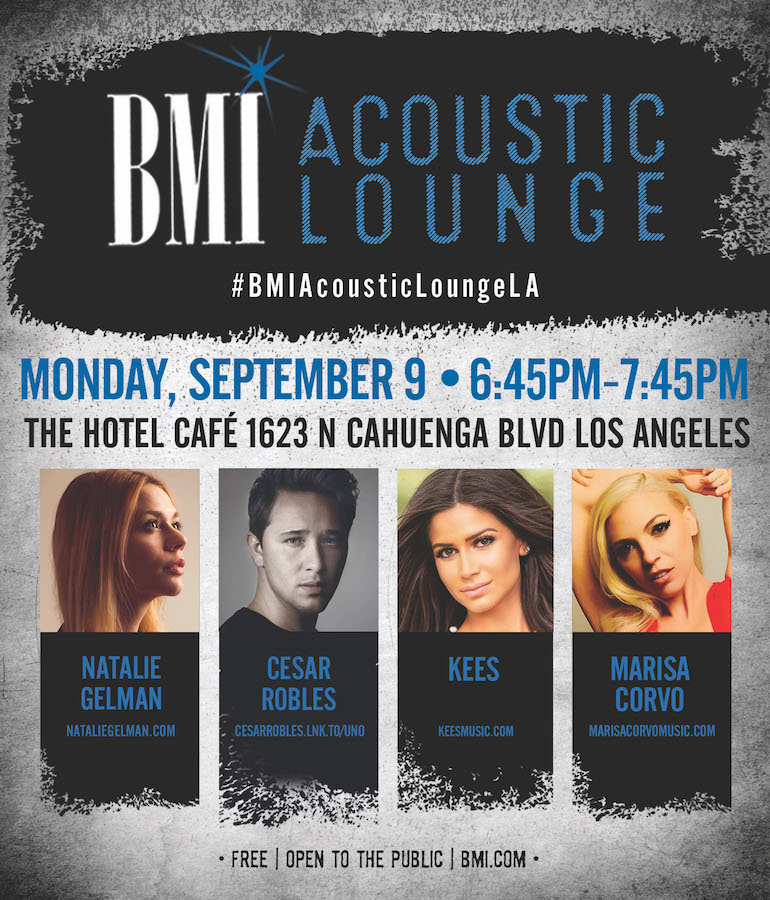 Subscribe to BMI's The Weekly
Each week, Learn, Listen, Watch, Discover and Share with BMI! From must-see videos, to creative inspiration and dynamic playlists we're excited about, BMI's The Weekly is dedicated to delivering specially curated content designed for music creators and music fans alike!