April 24, 2019
BMI presents: "How I Wrote That Song": Las Vegas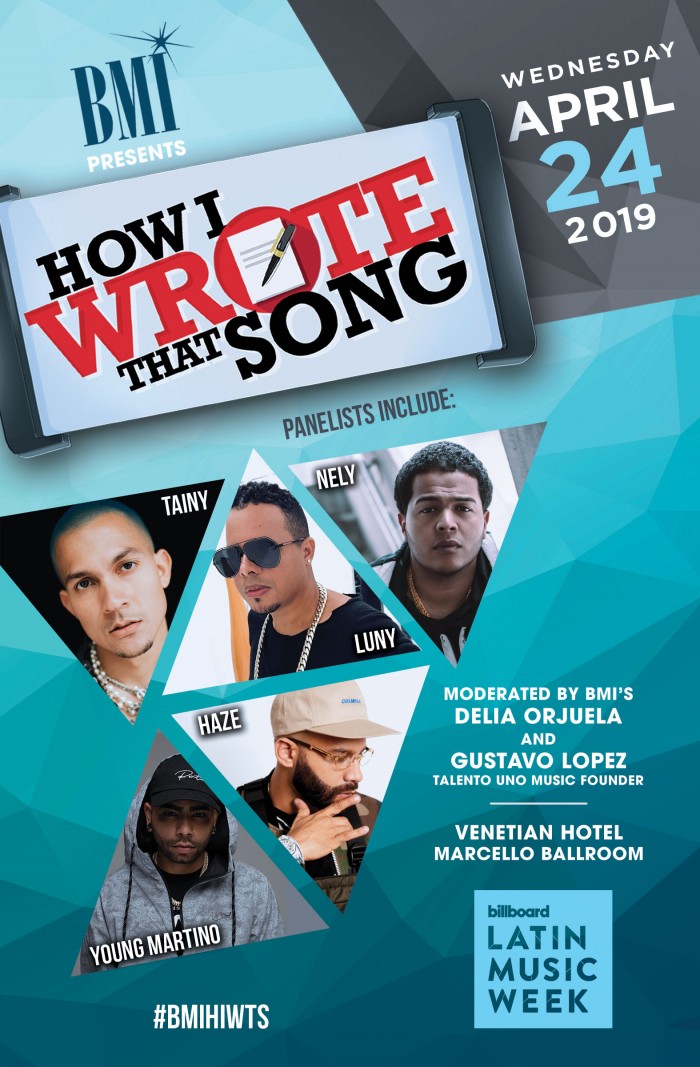 BMI present "How I Wrote That Song," at Billboard Latin Music Week in the Marcello Ballroom at the Venetian Hotel, 3:15 PM.
Moderated by BMI's Vice President of Creative, Latin Music, Delia Orjuela and Gustavo Lopez, CEO of Talento Uno Music, this year's panelists will include award-winning producers Tainy, Luny, Young Martino, Nely and Haze, and will focus on the evolution of Latin urban music.
For more information, visit bmi.com.
Subscribe to BMI's The Weekly
Each week, Learn, Listen, Watch, Discover and Share with BMI! From must-see videos, to creative inspiration and dynamic playlists we're excited about, BMI's The Weekly is dedicated to delivering specially curated content designed for music creators and music fans alike!