March 13, 2019
BMI presents SONIDOS ALTERNOS @ SXSW
BMI presents…SONIDOS ALTERNOS at Speakeasy (412 Congress Avenue, Austin, TX) at SXSW 2019, 7:00 PM - 2:00 AM / 21+. Official SXSW Event / SXSW badge required!
Performances by:
El Mañana (www.el-manana.com)
Alih Jey (www.alihjeymusic.com)
Jona Camacho (www.facebook.com/JonaCamachoMusic)
Ximena Sariñana (www.ximenamusic.com)
Cimafunk (cimafunk.com)
Mahya Veray Y Su Trama (www.facebook.com/mahyaverayysutrauma)
See more information on BMI happenings at SXSW.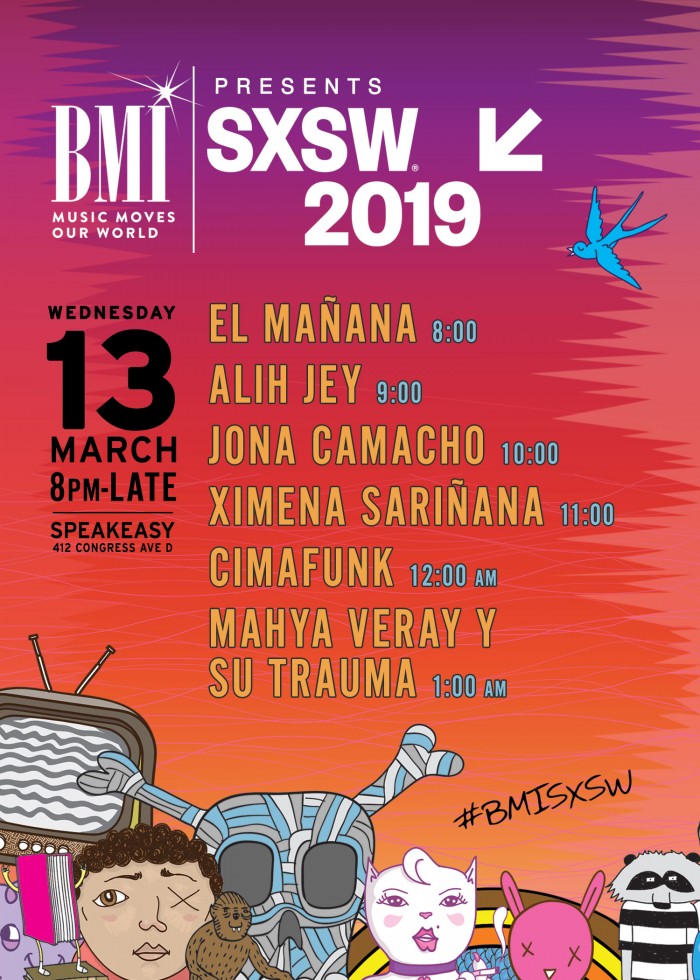 Subscribe to BMI's The Weekly
Each week, Learn, Listen, Watch, Discover and Share with BMI! From must-see videos, to creative inspiration and dynamic playlists we're excited about, BMI's The Weekly is dedicated to delivering specially curated content designed for music creators and music fans alike!