January 27, 2019
21st Annual Composer/Director Roundtable @ Sundance: Park City, UT
BMI and the Sundance Film Festival will present the 21st annual Composer/Director Roundtable with Peter Golub, Director of the Sundance Institute Film Music Program.
The Roundtable, entitled "Music & Film: The Creative Process," will be moderated by BMI Vice President Film/TV Doreen Ringer Ross and take place from 3:00-5:00 PM at Kimball Arts Center (1401 Kearns Blvd, Park City).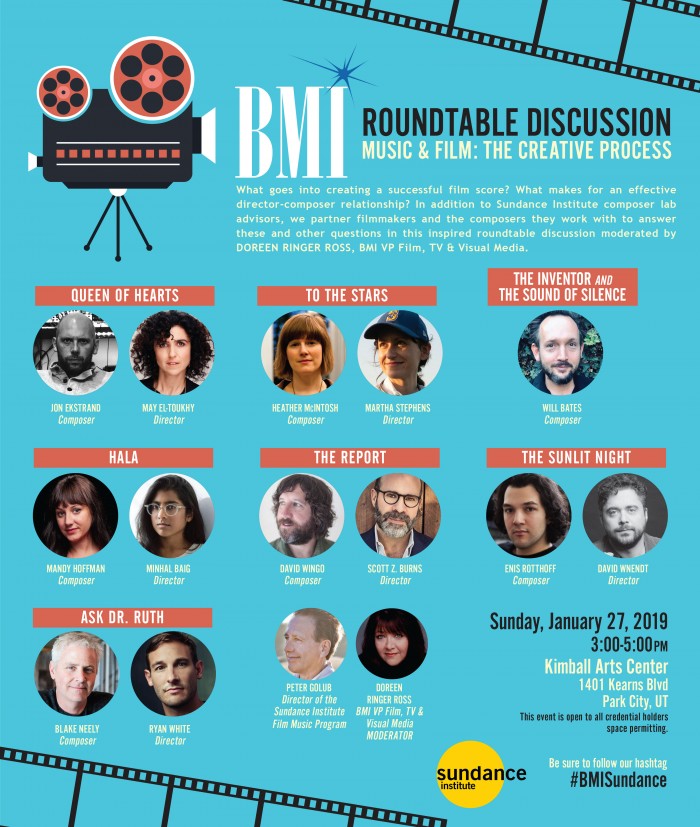 The event is open to Festival credential holders.
BMI @ Sundance on BMI.com.
Subscribe to BMI's The Weekly
Each week, Learn, Listen, Watch, Discover and Share with BMI! From must-see videos, to creative inspiration and dynamic playlists we're excited about, BMI's The Weekly is dedicated to delivering specially curated content designed for music creators and music fans alike!