March 25, 2018
BMI Presents @ Wondercon: Anaheim, CA
BMI, along with White Bear PR, presents "Music in Animation" at the Anaheim Convention Center (800 W Katella Avenue, Anaheim, CA 92802), Room North 200A; 2:00-3:00PM. Come hear about the most popular series in animation.
Anne Cecere, BMI Senior Director, Film, TV & Visual Media Relations, and Chandler Poling, President of White Bear PR, will moderate this intriguing panel, followed by a Q&A with the audience and a chance to receive exciting giveaways.
This panel is open to WonderCon badgeholders only.
Panelists:
Ryan Elder (Rick & Morty)
Tim Kiefer (Adventure Time)
Mark Rivers (Big Mouth)
Tom Howe (Early Man)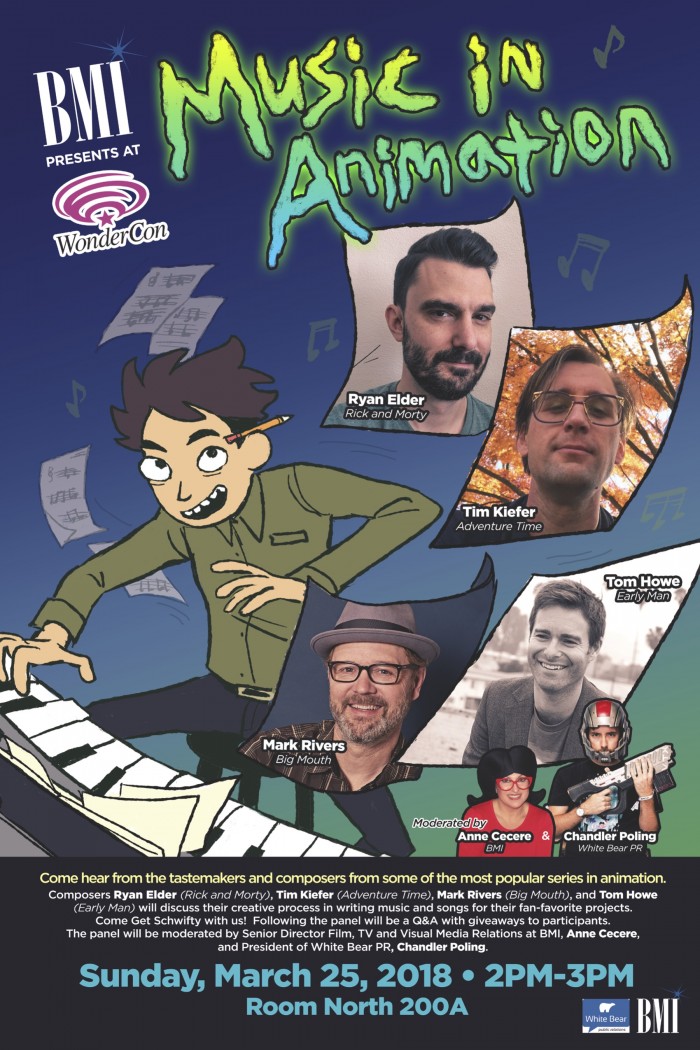 Subscribe to BMI's The Weekly
Each week, Learn, Listen, Watch, Discover and Share with BMI! From must-see videos, to creative inspiration and dynamic playlists we're excited about, BMI's The Weekly is dedicated to delivering specially curated content designed for music creators and music fans alike!