February 6, 2018
THE FIX: FRUKT's Live Music Showcase: London, UK
FRUKT and BMI, present…THE FIX, a live showcase of new music which takes place the first Tuesday of every month at The Social (5 Little Portland St, London, W1W 7JD). Doors open at 7PM. This event is FREE!
Performances by:
Aadae
Special Guests
Sasha Brown
Sean Christopher
with Deja Bruh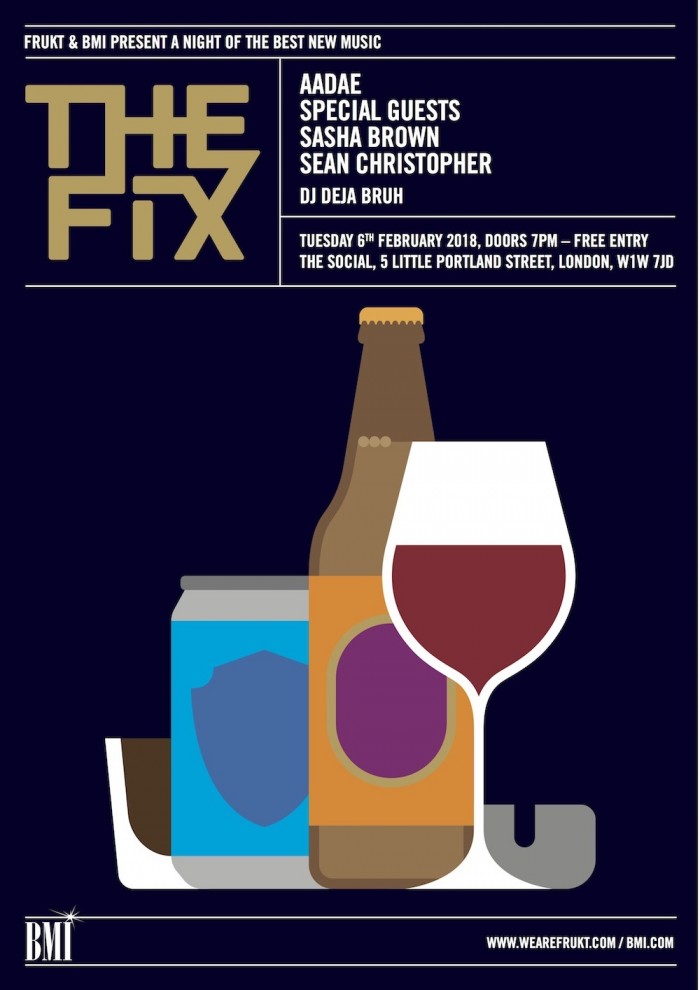 Subscribe to BMI's The Weekly
Each week, Learn, Listen, Watch, Discover and Share with BMI! From must-see videos, to creative inspiration and dynamic playlists we're excited about, BMI's The Weekly is dedicated to delivering specially curated content designed for music creators and music fans alike!