February 12, 2018
BMI presents…"8 off 8th": Nashville, TN
BMI presents "BMI 8 off 8th" at The High Watt (1 Cannery Row, Nashville, TN).
Show starts at 8:00 PM / FREE & OPEN TO THE PUBLIC / 18+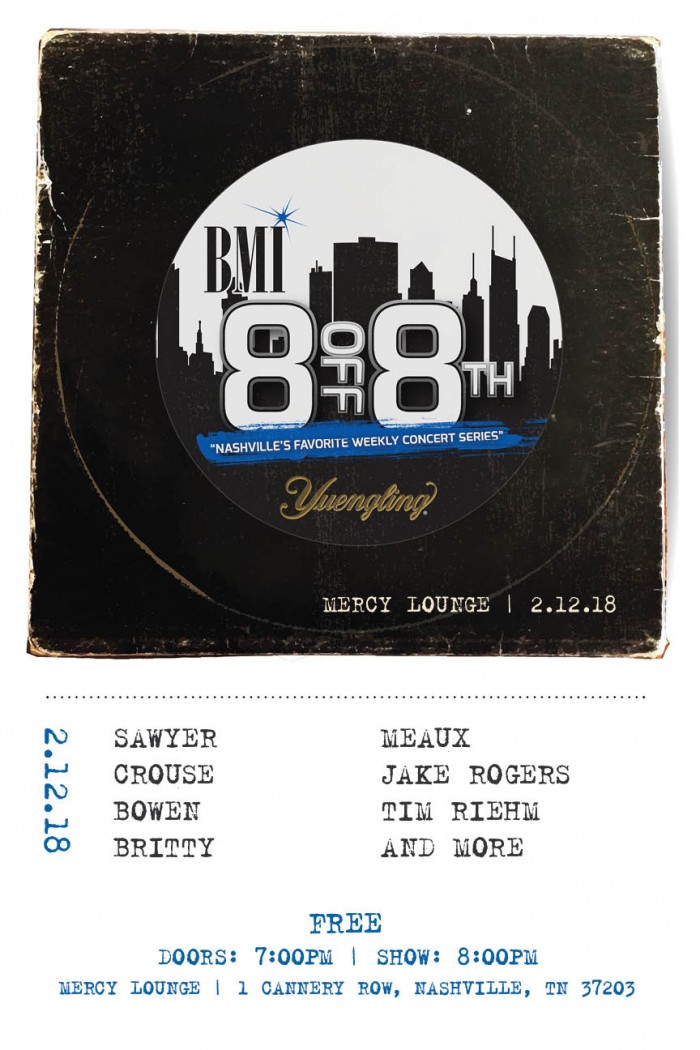 Subscribe to BMI's The Weekly
Each week, Learn, Listen, Watch, Discover and Share with BMI! From must-see videos, to creative inspiration and dynamic playlists we're excited about, BMI's The Weekly is dedicated to delivering specially curated content designed for music creators and music fans alike!