December 1, 2017
BMI Maui Songwriters Festival Presents: Nashville's "HIWTS": Maui, HI
BMI Maui Songwriters Festival Presents: Nashville's "How I Wrote That Song" at the Wailea Beach Resort-Marriott (3700 Wailea Alanui Drive, Kihei, HI).
Hosted by Storme Warren, with performances by:
Jon Pardi
Lee Thomas Miller
Heather Morgan
Ashley McBryde
Wendell Mobley
Luke Dick
The 3rd Annual BMI Maui Songwriters Festival is taking place November 29-December 2, 2017. Click here for more information and for tickets.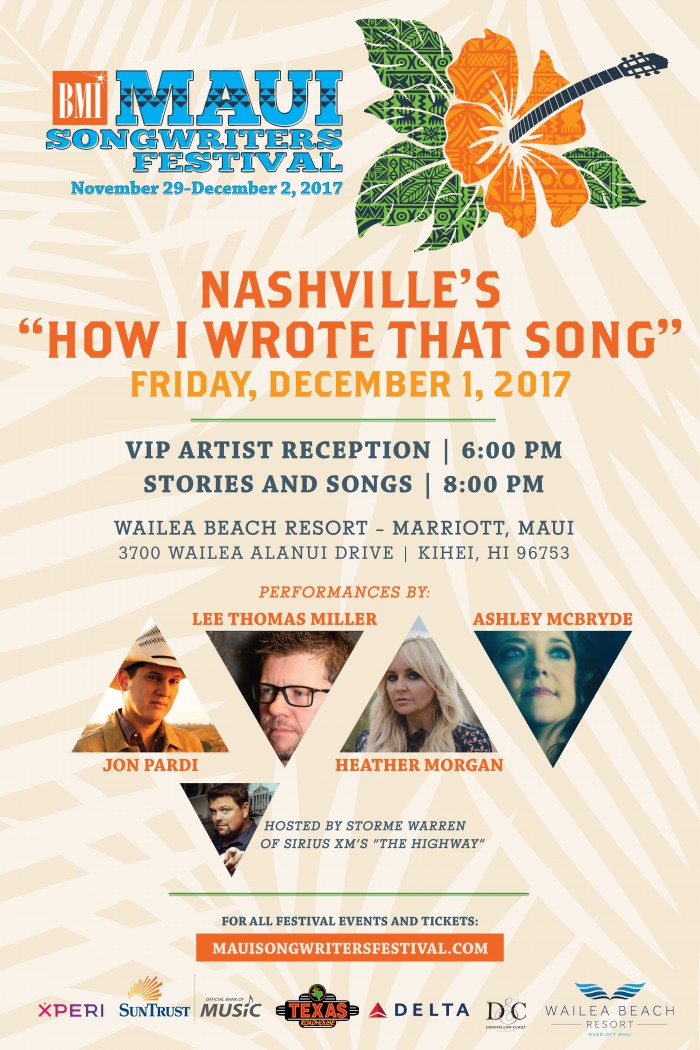 Subscribe to BMI's The Weekly
Each week, Learn, Listen, Watch, Discover and Share with BMI! From must-see videos, to creative inspiration and dynamic playlists we're excited about, BMI's The Weekly is dedicated to delivering specially curated content designed for music creators and music fans alike!