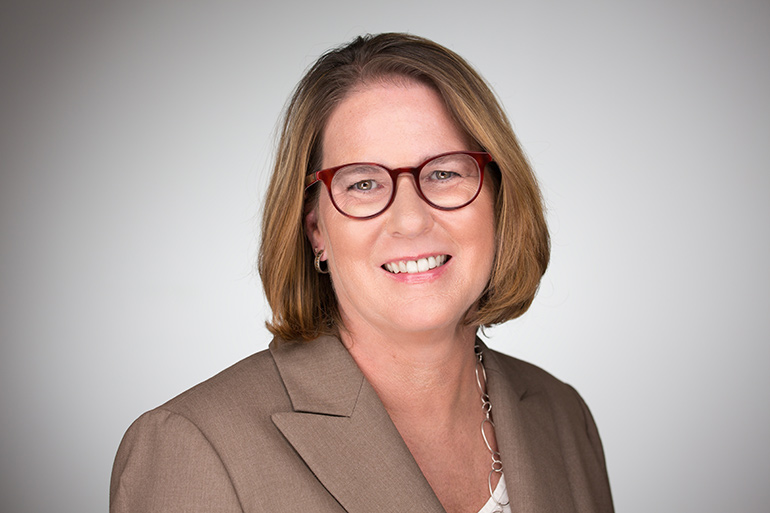 Alison Smith is Executive Vice President of Distribution, Publisher Relations & Administration Services at Broadcast Music, Inc. (BMI).
Smith works closely with BMI's publishers on their royalty distributions and administration needs while streamlining the flow of information and developing new data streams, bonus structures and payment methodologies across all music delivery platforms. She continues to oversee all of BMI's domestic and international royalty distribution and administration services to its more than 1.3 million affiliated songwriters, composers and music publishers. In December 2020, Smith spearheaded the launch of Songview, a groundbreaking joint initiative between ASCAP and BMI that provides music users with an authoritative view of copyright ownership and administration shares in the vast majority of music licensed in the United States.
A Tennessee native, Smith joined BMI's Writer/Publisher Relations Department in BMI's Nashville office in 1985 and re-located to New York in 1987 where she has held various roles of increasing responsibility throughout her 35-year tenure. In her most recent position as SVP of Operations, Distribution & Administration Services, Smith oversaw record royalty distributions to BMI's affiliates and spearheaded the development and creation of multiple online tools to assist with their distribution records.
As an expert on performing rights administration, Smith has been a featured speaker at events by groups including the Society of Composers & Lyricists, the Association of Independent Music Publishers (New York and Los Angeles), the California Copyright Conference, the Church Music Publishers Association, the Production Music Association, as well as many performing rights organizations around the world.
In addition to receiving many accolades from industry peers, Smith was honored two consecutive years as one of Billboard's Top 30 Power Players as well as one of Billboard's Women in Music in 2018 and 2019. She was also honored with the Nashville Business Journal's Women in Music City Award in 2014, 2016, 2017, 2018 and 2019. Smith was also honored with the Corporate Impact award by the Center in New York for her work on behalf of the LGBTQ community in 2016 and was given the Ambassador Award at the Production Music Association's annual conference in October 2017. Smith holds a Bachelor of Business Administration from Belmont University's School of Music Business (Nashville, TN), and she serves on the Board of Trustees of the Harpeth Hall School, also in Nashville.