Yung Joc Inspires at BMI-Sponsored Youth Day
Hip-hop hero Yung Joc thrilled Atlanta-area youth Sunday, November 9 during the BMI and Life Changing Ministries sponsored Youth Day at New Life Tabernacle in Newnan, Georgia, about 40 miles southwest of Atlanta. The program's theme, "Pursuing Your Dream," echoed throughout Yung Joc's inspirational speech, while a fiery performance by gospel rapper Mouthpiece joined in motivating the young crowd.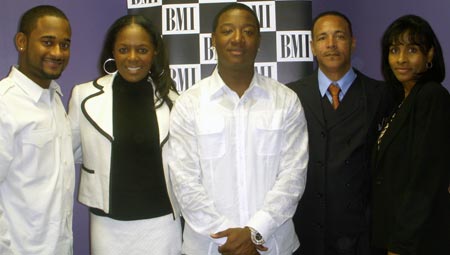 Pictured are (l-r): BMI's Byron Wright and Catherine Brewton, Yung Joc, Pastor A.R. Cooper and Lady Cooper.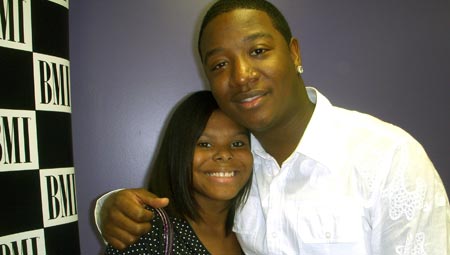 Yung Joc grins for the camera with Youth Day attendee Jessica Greison.
Photos by Andrea Cooper