What's Hot—and What's Not In Songwriting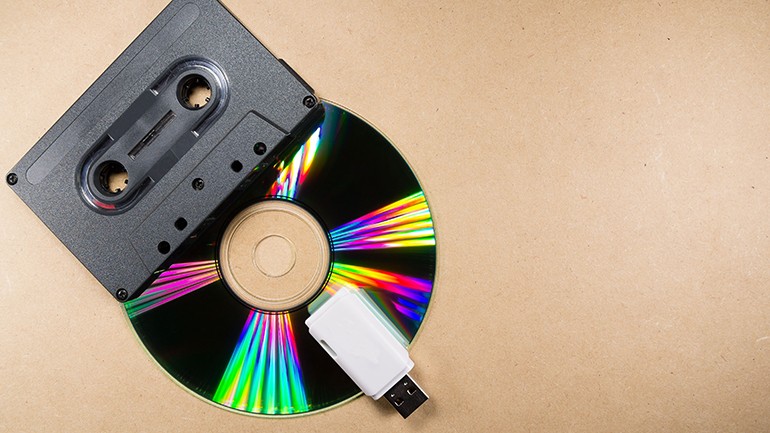 I was recently asked how the tools and techniques I teach today differ from those I have taught in the past. Have I noticed any recent changes in successful songs and in the processes of writing them? I looked back over the thirty years that I have been teaching songwriting, and it was easy to see that the styles that constitute what is popular have been in a nonstop state of evolution.
I've watched power ballads fall out of vogue. Rock songs that were staples on pop radio, faded from the pop charts. Meanwhile, hip-hop songs and those with R & B elements have become more dominant. Country music has also evolved. The traditional sounds of country music artists such as Tanya Tucker, George Jones, Patty Loveless, and Vince Gill have largely been replaced by songs with unmistakable pop and hip-hop influences. One of the earliest examples of this can be heard in "Dirt Road Anthem" (written by Colt Ford and Brantley Gilbert, recorded by Jason Aldean and Colt Ford).
The instrumentation that is typically used and the process by which songs are recorded have also changed. It is more likely that the instruments you hear on today's country hits are digital, programmed sounds rather than the fiddles and pedal steel guitars that were once mainstays on country recordings. Similarly, while pop songs, such as the Motown classics written by Brian Holland, Lamont Dozier and Eddie Holland and the iconic Beatles' hits were written and recorded using live instruments such as guitars, keyboards, bass, and drums, today's Top 40 hits are almost exclusively written and recorded on computers. In some instances, guitars or other live instruments are added, but the music for many pop and hip-hop hits is computer generated.
For decades, the process of writing a country song entailed two or three writers sitting in a room together, strumming acoustic guitars and feeding off the energy and the chemistry that the best collaborations foster. Now, it is not uncommon for country songs to be written to a pre-programmed backing music track, which is the way many pop and hip-hop songs are written. This was the process that led to Carrie Underwood's #1 country hit "Something In the Water" (written by Underwood, Brett James and Chris DeStefano).
Song Structures
When I started teaching, the AABA and AABABA song forms (with "A" representing a verse and "B" representing a bridge) were regularly used to craft hit songs. "Saving All My Love for You" (written by Gerry Goffin and Michael Masser, recorded by Whitney Houston), "The Song Remembers When" (written by Hugh Prestwood, recorded by Trisha Yearwood) and The Beatles' "Hey Jude" are examples of songs that used these structures which do not include choruses. Today, hit songs with these structures are rare.
A post-chorus, a section that adds a new vocal hook at the end of a chorus, is now included on more than half of all pop hits. One of my favorite pop post-choruses can be heard in Ed Sheeran's "Shape of You" (written by John McDaid, Ed Sheeran, Steve Mac, Tameka Cottle, Kandi Burruss, and Kevin Briggs) when Sheeran sings "oh-I-oh-I-oh-I-oh-I." These "bonus" hooks have become increasingly popular in country music, too. For a terrific example, listen to the #1 country song "Craving You" (written by Julian Bunetta and Dave Barnes, and recorded by Thomas Rhett, featuring Maren Morris).
David Penn, Founder of Hit Songs Deconstructed, analyzes current trends in hit songs. According to Penn, after residing in the mid-three-minute range for years, the average length of Hot 100 Top 10 pop hits went from 3:36 in 2018 down to 3:10 in 2019 and has remained relatively steady since. However, hip-hop song length has been gradually increasing, from 2:59 in 2019, up to 3:15 in 2020, and to 3:31 in the first quarter of 2021.
  
While many people think that pop songs get to the chorus faster than hip-hop songs, according to Penn, that's actually not the case. "For example," Penn stated, "over the past five years, only one-quarter or less of pop songs had the chorus preceding the first verse, and just 3% or less immediately kicked off with the chorus. This is in contrast to hip-hop, where during the same time period half to three-quarters of hip hop hits had the chorus preceding the first verse. "This disparity is further evident in average first chorus occurrence. For example, the average first chorus occurrence for pop songs in 2020 was 40 seconds, almost double the hip-hop average of 22 seconds. 
 
"A couple of reasons why this might be the case is due both to chorus importance and streaming. Pop songs are typically more chorus-centric while hip-hop songs are more typically verse-centric. If listeners get to the chorus before the 30-second mark (where a listen counts as a stream), they might get their fill and move onto another track, and the artist won't get paid. So having it farther back in a pop song helps to ensure they remain tuned in until they get the main "payoff" past the 30 second mark. Conversely, hip-hop listeners are more inclined to hang around for the verse because of its importance in the genre." 
I reached out to some of Nashville top publishers for their observations about the latest trends in country music. Tom Luteran, (Vice President, Nashville A&R Sony/ATV Music Publishing) noted, "The ratio of country artists co-writing their own material seems to be similar to past years." Approximately 70% of the songs recorded in the country genre are co-written by the artists who record them, while 30% are outside songs. This ratio is approximately the same for songs in the Christian genre."
When asked if it has become easier to place female songs, Luteran responded, "The word 'easier' is relative. In 25 years of doing this, it has never been easy to place songs. The positive part of the question is that there are more female artists having successes and more really great new female artists, which means more chances of getting songs cut."
In my opinion, there have been a little more traditional sounds lately as I listen to the radio. But hybrid infused songs that have elements of both traditional country and pop songs are still the dominant sound. – Tom Luteran
Noah Gordon, Head of A&R/V.P. Publishing, Average Joes Entertainment stated, "I think it's still just as tough to get a female song cut. Seems like there are more female artists starting to hit, but many write their own material. Take Ingrid Andress ... she's a fantastic writer, so I can't find fault with that." 
Gordon added, "Nashville has already gone just about as pop as it possibly could… from what I'm hearing (both on the radio and around town) there is a definite lean towards a more traditional sound. It's not headed back to Hank Williams, Sr., but there's a significant move towards what 90's country sounded like."
Songs and recordings are continually evolving. They are more likely to be recorded with computer-generated sounds, as opposed to live instruments. Pop songs have gotten shorter and hip-hop songs have gotten longer. Power ballads and the AABA song form have fallen out of vogue, while hip-hop remains popular. Country music has seen the inclusion of additional female artists and has been leaning toward including more traditional elements, although the country/pop hybrid remains dominant.
Music in every genre changes, pushing envelopes and challenging listeners. If it didn't, it would become stale and predictable. But one thing never changes: listeners crave songs that touch their hearts; songs that make them feel understood; songs that make them want to dance or sing along; songs that become an indelible part of the soundtrack of their lives.
---
Jason Blume is the author of 6 Steps to Songwriting Success, This Business of Songwriting, and Inside Songwriting (Billboard Books). His songs are on Grammy-nominated albums and have sold more than 50,000,000 copies. He has been a guest lecturer at the Liverpool Institute for Performing Arts (co-founded by Sir Paul McCartney) and at the Berklee School of Music, and has been interviewed as a songwriting expert for CNN, NPR, the BBC, the New York Times, and Rolling Stone. For information about his workshops, webinars, additional articles, and more, visit www.jasonblume.com.