The Road to Bonnaroo Highlights Nashville's Indie Crop
The Non-Commissioned Officers, How I Became the Bomb, Caitlin Rose, and Space Capone win 2010 slots
After four rounds of BMI's Road to Bonnaroo competition, four sonically distinct bands – The Non-Commissioned Officers, How I Became the Bomb, Caitlin Rose, and Space Capone – have each earned a coveted spot at the 2010 Bonnaroo Music & Arts Festival, slated for Thursday, June 10 through Sunday, June 13 in Manchester, Tenn. Sponsored by BMI, the competition gives Nashville the chance to show off some of its most-praised indie acts on a global stage.
The Non-Commissioned Officers will perform in the festival's Troo Music Lounge on Thursday, June 10 at 2:30 p.m.; also in the Troo Music Lounge, Caitlin Rose will perform Sunday, June 13 at 1:40 p.m.; How I Became the Bomb will hit Bonnaroo's Café Where stage at 5 p.m. on Sunday; and Space Capone will take over the Troo Music Lounge, also on Sunday, at 5:20 p.m.
"The Road to Bonnaroo" competition took place over the course of four 8 off 8th shows—February 22, March 22, April 19 and May 17— at Nashville hot-spot The Mercy Lounge. The shows revitalized—and even redefined—Monday night music, as the venue consistently filled to capacity and late-comers braved one-in/one-out lines after 10 p.m.
As the contest's live-action litmus test, eight bands performed three-song sets during each installment of the series. To select the evening's top contender, an industry panel comprising local music journalists, bloggers, and 8 off 8th hosts contributed one half of the verdict, while fan-voting through onsite ballots determined the other half.
BMI's involvement underscores the organization's vital role as an early career counselor and support system for aspiring songwriters and bands. As an initial point of contact for burgeoning artists, BMI serves as a fundamental bridge, connecting promising talent with industry decision-makers, as well as invaluable opportunities, including performance slots on stages at SXSW, the Austin City Limits Music Festival, Lollapalooza, and of course, the Bonnaroo Music and Arts Festival.
"THE ROAD TO BONNAROO" WINNERS

The Non-Commissioned Officers
 Thursday, June 10 - 2:30 p.m.
Troo Music Lounge
Known as the "Non-Coms" to their growing fanbase, the first 2010 winners initially banded together to perform on 2008 Nashville indie film Make-Out with Violence's soundtrack. The group's chemistry proved too good to lose, so the Non-Coms stayed together, honing their punchy thought-rock that layers haunting musings over dance-ready beats.
myspace.com/thenoncommissionedofficers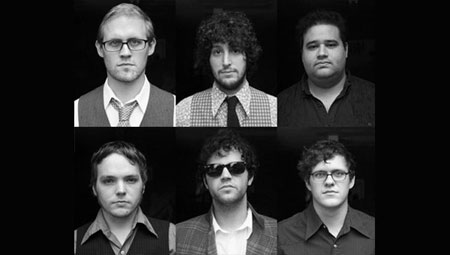 The Non-Commissioned Officers
Caitlin Rose
Sunday, June 13 - 1:20 p.m.
Troo Music Lounge
Caitlin Rose's bold voice is capable of sweet pop opulence, post-punk wit or folkie protest. Her unique and consistent spin on golden-age country bravado ties such delightful meandering together, while honest lyrics weave a calm maturity throughout the 22-year-old wunderkind's compositions. Already a veteran of Nashville's lately lauded indie pop scene, Rose fronted local buzz group Save Macaulay - may it rest in peace - for four years and is the daughter of award-winning country songwriter Liz Rose.
thecaitlinrose.com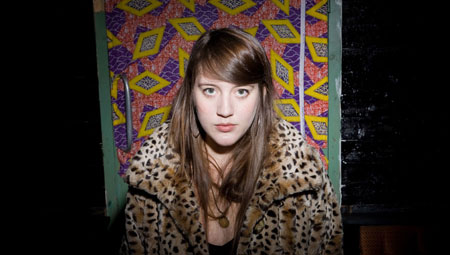 Caitlin Rose
How I Became the Bomb
Sunday, June 13 - 5:00 p.m.
Cafe Where
As stylish and witty as they are talented and poppy, How I Became the Bomb formed in June of 2005, and ever since, the group has toured and recorded extensively. Deadly Art, their recently-released full-length album, is chock full of their hits from the past five years and, as described by the band, the album "encompasses the voluminous content in which you've hopefully already indulged."
howibecamethebomb.com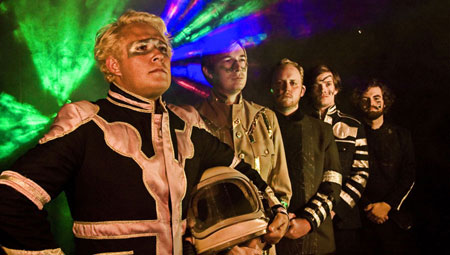 How I Became the Bomb
Space Capone
Sunday, June 13 - 5:20 p.m.
Troo Music Lounge
Space Capone has cultivated a devoted Nashville following via their 21st-century take on pulsing 70's funk and R&B. A longtime favorite of the southeast, Space Capone's acclaimed live show is the spiked finishing touch to the Road to Bonnaroo winners' circle, which promises to complement Bonnaroo's good-times sonic gumbo.
myspace.com/spacecapone
Space Capone
About Bonnaroo
The Bonnaroo Music and Arts Festival is a four-day, multi-stage camping festival held on a beautiful 700-acre farm in Manchester, Tennessee every June. Bonnaroo brings together some of the best performers in rock and roll, along with dozens of artists in complementary styles such as jazz, Americana, hip-hop, electronica, and just about any contemporary music you can think of. In addition to dozens of epic performances, the festival's 100-acre entertainment village buzzes around the clock with attractions and activities including a classic arcade, on-site cinema, silent disco, comedy club, theater performers, a beer festival, and a music technology village. For its peaceful vibe, near-flawless logistics, and unrivaled entertainment options, Rolling Stone magazine named this revolutionary entertainment experience one of the 50 moments that changed the history of rock and roll.
bonnaroo.com
About 8 off 8th
BMI proudly presents "8 off 8th," the free weekly showcase held 9 p.m. every Monday at Nashville music venue Mercy Lounge (1 Cannery Row, off 8th Avenue South). Hosted by a rotating lineup of music community impresarios, each night features eight local (and sometimes nationally touring) artists and serves as ground zero for Nashville's bourgeoning indie rock scene. Whether it's launching fledging acts fresh out of the garage or showcasing the latest buzz bands, 8 off 8th's rapid-fire three-song sets satisfy audiences chasing the next big thing.