Songwriter/Producer Benny Blanco 'Builds the Beat'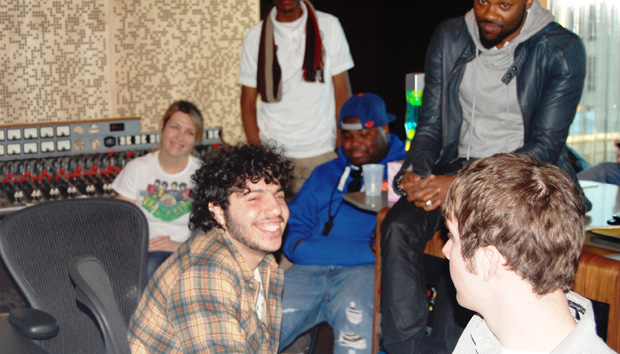 BMI presented "Building the Beat" with genre-traversing songwriter/producer Benny Blanco on April 21 at Jungle City Studios in New York. Fifteen up-and-coming BMI producers submitted two beats through Production MarketPlace (PMP) to attend the workshop. Participants got chance to interact with Benny and listen to him discuss his many roles, including controlling a recording session, overseeing musicians, mixing and mastering. In addition, the fifteen bourgeoning producers were able to play their own music and get one-on-one feedback from Benny.
Benny shared stories about his career achievements, which range from working with alternative rap provocateurs Spank Rock to pop femme fatale Britney Spears. He gave anecdotal insight to co-producing hits for Katy Perry ("Teenage Dream") and Ke$ha ("Tik Tok"); and how he got the opportunity to be the go-to guy for über-producer Dr. Luke. Attendees also got a chance to meet Neon Hitch, a Warner Bros. Records' artist whose debut, Beg, Borrow and Steal, features production from Benny.