Songland Star Entertains Retail Association Execs
BMI added some sizzle to the 2019 Council of State Retail Associations' annual conference in Whitefish, Montana recently (9/17) by sponsoring a performance from BMI singer-songwriter Sam James. The Worcester, Massachusetts native was not only a contestant on Season 3 of The Voice, but recently appeared on NBC's Songland, where he pitched his song "Shinedown" to pop/R&B icon John Legend. In addition, he co-wrote "My Beautiful Life" with BMI pop star Bebe Rexha, which she recorded as the theme song for the upcoming Dreamworks animated film Abominable. James also penned the upcoming single "Faith" for Galantis, which features an appearance by country legend Dolly Parton.
The CSRA is the umbrella organization that represents the 50 state retail associations. They gather annually to share best practices and learn about the latest developments in the retail industry.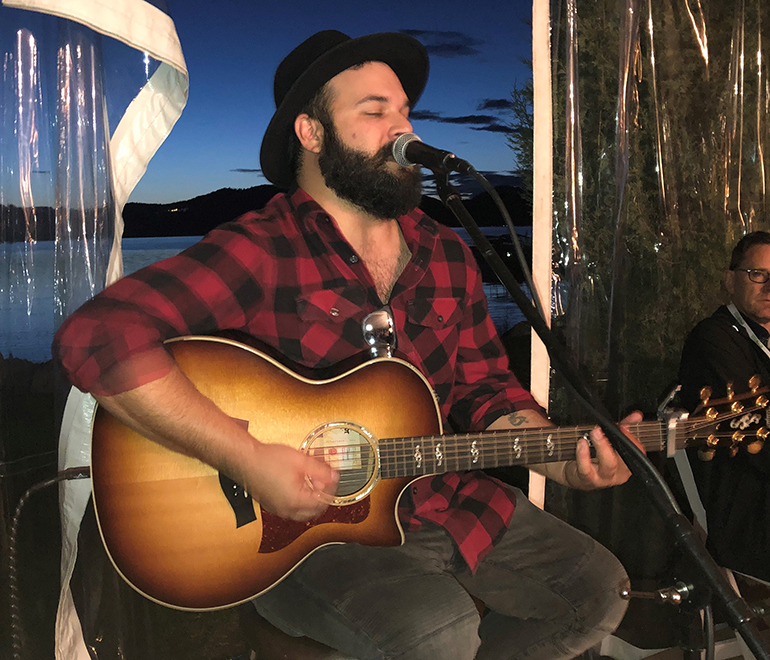 BMI singer songwriter Sam James performs at the CSRA annual conference in Whitefish, Montana.