somedaynew featured in BMI Podcast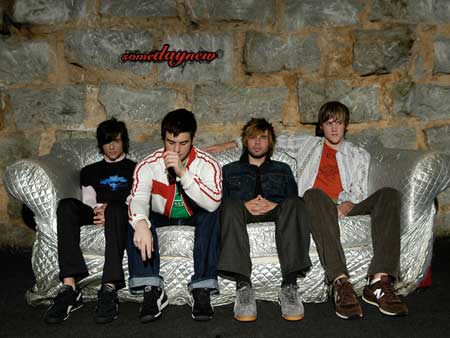 Winner of the May BMI Podcast series, somedaynew is one of those rare bands that perfectly blend melodic songwriting with energy and passion. The quartet, which features Michael Bragg on vocals and guitar, Nick Anthony Reed on guitar, Josh Kirk on drums, and Drew Kaiser on bass, effortlessly combine pop melodies and rock rhythms into one of the most exciting new sounds of the year.
Though they've only been together for about a year, somedaynew have managed to build quite a following.  Along with the growing legion of fans in their native Atlanta, strong word of mouth and an overwhelming internet buzz has the band poised to launch themselves onto the mainstream. 
As well as being featured in two consecutive BMI Podcast series, somedaynew were also showcased in the May issue of Revolver magazine.  Their first EP, The Breakdown, is only the first of great things to come from this exciting new group.