Right Place, Right Time: Legend Dr. John Visits Nashville
Nashville's annual songwriter festival Tin Pan South has attracted a covetable collection of performers this year, and New Orleans' proud son Dr. John reigns among the elite. BMI hosted an intimate reception for the gravelly-voiced virtuoso on Monday, March 26, and an assembly of Music Row's key songwriters, publishers and powerbrokers showed up to meet and reminisce with the man of the hour.
Dr. John thrilled the crowd by sitting down at the piano and playing a few of their requests. The first request of the evening came from Dr. John's old friend and fellow luminary Aaron Neville. The song: "Such a Night."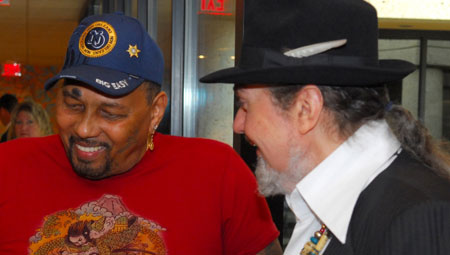 Longtime friends and sometime collaborators Aaron Neville (left) and Dr. John (right) recalled some good times.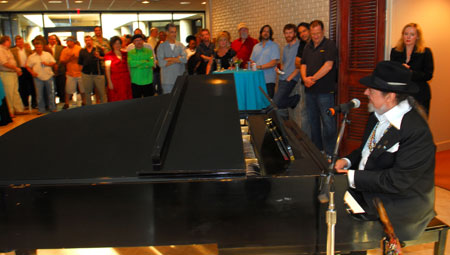 Dr. John tickled the ivories and the crowd.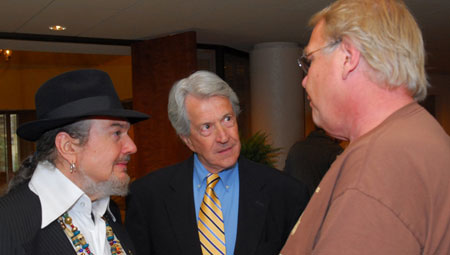 Many of Music Row's finest attended the party to meet the legend in person. Pictured shooting the breeze are (l to r): Dr. John and BMI's Harry Warner with premier songwriter and guitarist Al Anderson.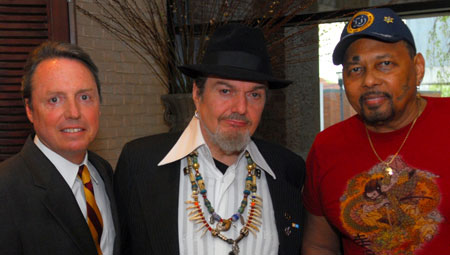 Pictured are (l to r): BMI's Jody Williams, Dr. John and Aaron Neville.
Photos by Steve Lowry