Ramon Ayala Performs at Sell-Out Show
Superstar Norteño songwriter, accordionist and vocalist Ramon Ayala recently performed a sold-out show at the Los Angeles Gibson Amphitheatre, where he was greeted backstage by BMI's Delia Orjuela and Marissa Lopez.
Ayala has defined Norteño music with the signature songs and definitive instrumental stylings that have made him a superstar on both sides of the Rio Grande. After more than 100 albums spanning close to four-and-a-half decades and countless awards, Ayala's legacy is a sound heard across cultures and borders that echoes with experience and empathy.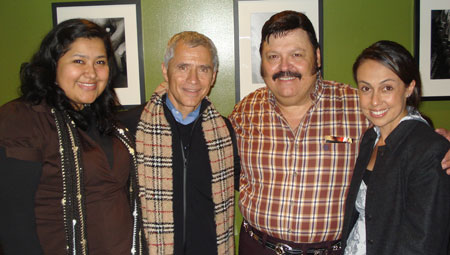 Shown backstage after the show are: (l-r) BMI's Marissa Lopez, BMI songwriter Antonio Zamora, Ramón Ayala, and BMI's Delia Orjuela.
Openers, Univision Music Group's Duela, which includes Jose Luis Ayala, Ramon Ayala's nephew, rose to prominence in late 1990s and is another popular Norteño music group.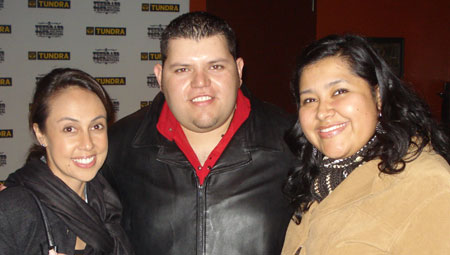 (l-r) BMI's Delia Orjuela, Duelo member Oscar Ivan and BMI's Marissa Lopez.