Only Three Days Left to Enter FMF & BMI Showcase Contest
BMI has partnered with the Florida Music Festival (FMF) to offer bands across the country the chance to win an FMF-themed bundle. One lucky up-and-comer will earn a slot on BMI's FMF stage, a spot in BMI's FMF Acoustic Brunch lineup, and $1,000 to cover travel expenses.
The festival has a strong track record of showcasing the nation's most auspicious unsigned talent, as past performers include a 13-year-old Taylor Swift, Flyleaf, The Academy Is, Manchester Orchestra, There For Tomorrow, and more, sharing stages with past headliners including Third Eye Blind, Flogging Molly, Buckcherry and Less Than Jake.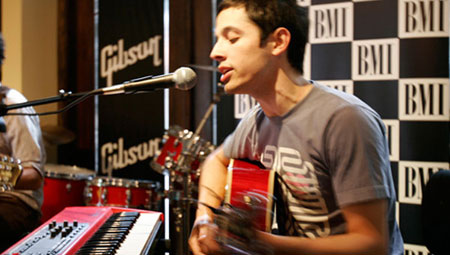 FMF features a slew of the country's freshest new voices.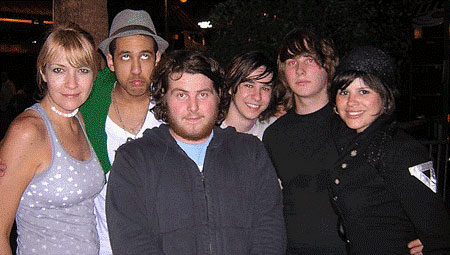 Manchester Orchestra smiles for the camera with BMI's Samantha Cox (left) during FMF.
The deadline to enter is Friday, February 28. FMF has requested that artists hoping to showcase during the festival submit their material using Sonicbids.
About the Florida Music Festival
Rolling into its ninth year as the largest music networking event in the southeast, the 2010 Florida Music Festival is set to break records again with more than 200 industry, 250 bands and solo artists, and over 25,000 music fans expected to attend. Slated for April 21-24, FMF 2010 will commandeer more than 15 state of the art indoor/outdoor venues, stages and theatres in downtown Orlando. floridamusicfestival.com