NYU 'BMI Day' Featured Composer Guide To Career Development
New York University's Steinhardt Department of Music and Performing Arts Professions presented BMI Day April 3 at the Blackbox Theatre of Pless Hall. The informative "one-of-kind" event focused on career development for film and television composers. NYU's Ron Sadoff, Associate Professor & Director of Scoring for Film and Multimedia moderated the discussion open to NYU students enrolled within the department.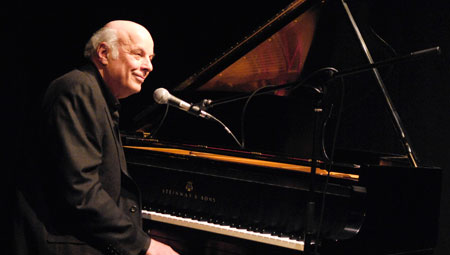 Charles Fox
Songwriter Hall of Fame inductee Charles Fox, lectured during the first half of the event on his experience as a composer in the television and motion picture industries. Fox, a Grammy and Emmy-winning composer, is responsible for such hits as "Killing Me Softly", "Ready To Take a Chance Again", a slew of TV themes including The Love Boat, Happy Days, and Laverne and Shirley as well as film scores for Foul Play, Nine to Five and National Lampoon's European Vacation.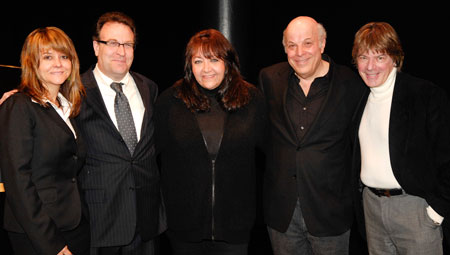 Music supervisor Tracy McKnight; NYU Associate Professor Ron Sadoff; BMI's Doreen Ringer Ross; composer Charlie Fox; and film composer manager Robert Urband.
The second half of BMI Day focused on artist development strategies with instructors Doreen Ringer Ross, BMI's Vice President Film/TV Relations; music supervisor Tracy McKnight, whose works include the films Hotel Rwanda, The Ten, El Cantante, Friends With Money and A Dirty Shame; and film composer manager Robert Urband, whose clients include Alexandre Desplat ( The Queen), Ed Shearmur ( Charlie's Angels), and Alex Wurman (March of the Penguins).