Nashville Hitmaker Entertains Nebraska Broadcasters
BMI award-winning songwriter Wendell Mobley performed at the Nebraska Broadcasters Association Pinnacle Awards Dinner held August 14 in Lincoln. Mobley performed and told the stories behind hit songs "I Melt" (Rascal Flats), "There Goes My Life" (Kenny Chesney) and "Tattoos on This Town" (Jason Aldean) to top radio and TV executives throughout the state. Celebrating their 80th year, the Nebraska Broadcasters Association was formed with the purpose of advancing the best interests of the free, local, over-the-air, full service radio and television broadcast industry in the State of Nebraska.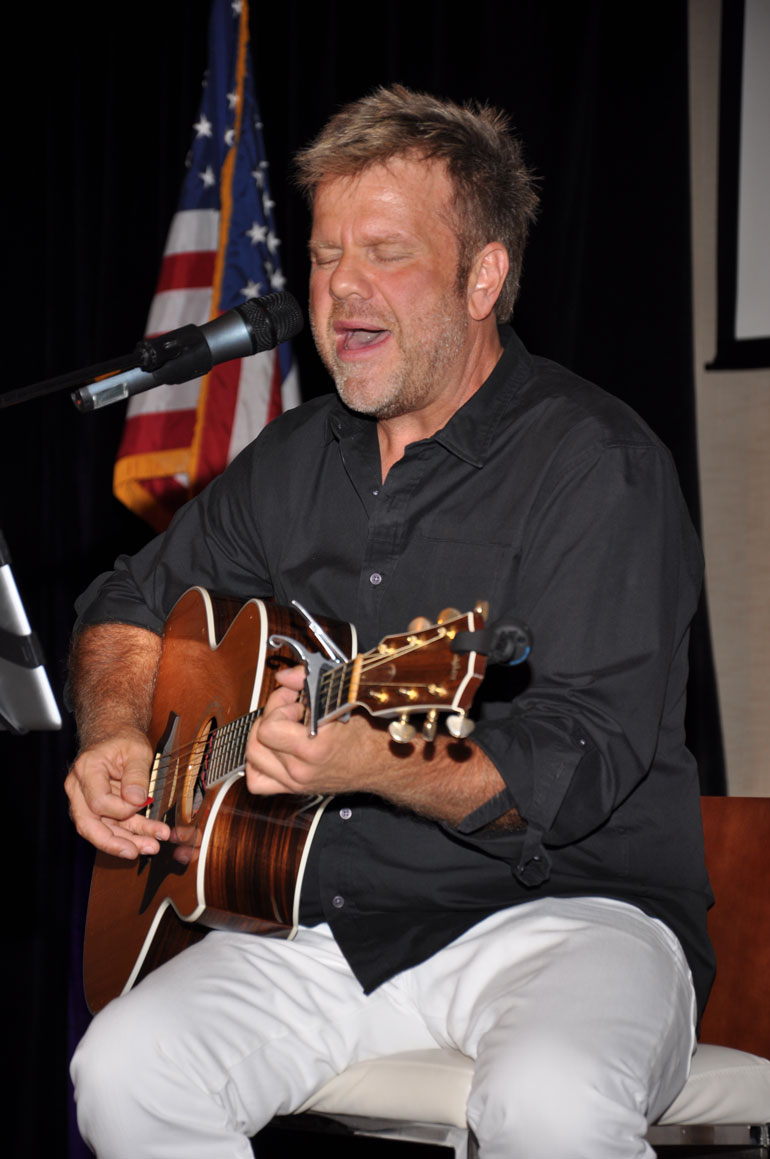 Pictured during his performance.