Music and Technology Pros Convene at Midem Conference
BMI's delegates to the 2008 Midem Conference in Cannes, France, led by President and CEO Del Bryant, joined nearly 10,000 music and technology professionals to network and discuss the rapid development of distribution outlets; emerging business models; and how to benefit from the multitude of new revenue streams. Sectors of the entertainment industry including recording, publishing and licensing convened from January 27 – 31 to take part in such events as the MidemNet Forum, Talent Only Concerts and The NRJ Music Awards, which took place the night before the kick-off of the Conference.
BMI's Charlie Feldman, Vice President of Writer/Publisher Relations, attended the NRJ Awards, and was backstage to congratulate BMI's NRJ winners Rihanna (International Song – "Don't Stop the Music") and Mika (International Revelation).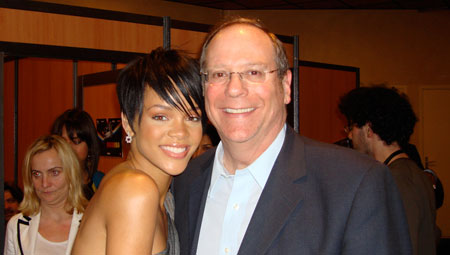 BMI's Charlie Feldman and Rihanna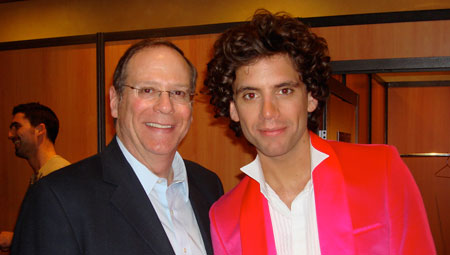 BMI's Charlie Feldman and Mika
Photos: (c) 2008 Daniel Glass