Mobley Kicks Off Texas Association Broadcasters Convention
In what has become an annual tradition, BMI partnered with the Texas Association of Broadcasters (TAB) and HD Radio to bring in Austin-based songwriter, producer and one-man band Mobley to perform at the TAB's 65th annual convention opening reception held August 1. Mobley entertained the audience of broadcasters performing songs from his latest release, Fresh Lies, Vol. 1. Mobley has been on tour promoting his newest album and recently performed on the BMI stage at Hangout Fest and Lollapalooza.
The convention, which took place at the JW Marriott Austin, is the largest state broadcast association convention in the nation, with more than 1,100 annual attendees. The TAB strives to promote and protect a favorable economic and regulatory climate for broadcasting, while educating members and the public at large about the opportunities available and advances possible through the efforts of free, over-the-air broadcast operations.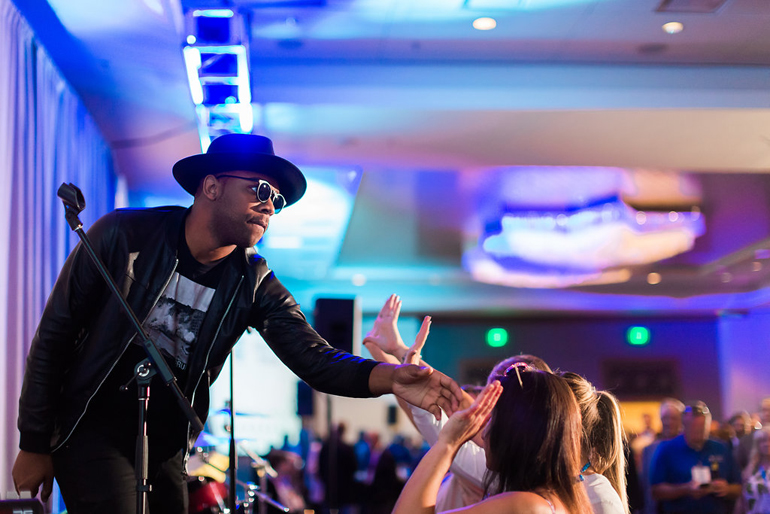 Mobley performs for the room of Texas broadcasters at their annual convention.