Licensing Customers and Assoc. Partners Treated to Special Songwriter Performance in Crested Butte
As has become tradition, BMI Licensing's Industry Relations Department hosted a special reception recently (1/17) for customers and association partners who made the trip to Crested Butte, Colorado to attend this year's Mountain High Music Festival presented by Hall of Fame songwriter Dean Dillon and BMI. The evening featured performances by two of Nashville's most talented songwriters. BMI award-winning songwriter Scotty Emerick and emerging singer-songwriter Josh Martin sang and told the stories behind their songs in front of executives representing Cox Media, Eastman Radio, Katz Radio, the Colorado Restaurant Association and the Colorado Broadcasters Association. Emerick has written multiple #1 songs for Toby Keith, as well as hits for Kenny Chesney, George Strait and Sawyer Brown.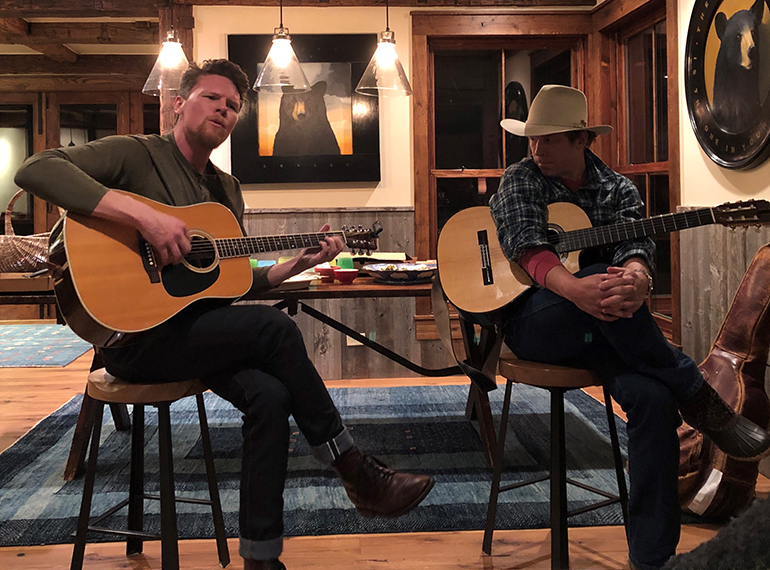 BMI songwriters Josh Martin and Scotty Emerick perform at the BMI Licensing reception held in conjunction with the Mountain High Music Festival in Crested Butte, Colorado.