Legendary Composer Lalo Schifrin Becomes SCL Ambassador
The Society of Composers and Lyricists (SCL) held their 20th annual holiday dinner December 8 during which legendary BMI composer Lalo Schifrin and composer Hal David were honored by becoming the SCL's newest Ambassadors, a title bestowed on composers and lyricists whose contributions to their profession have helped shape and redefine film, television, and game music standards. Additional Ambassadors include Dave Grusin, the Sherman Brothers, Ray Charles, and more.

After the ceremony, Schifrin sat down at the piano to perform a medley of his classic themes, including his unforgettable Mission Impossible.

The Society of Composers & Lyricists (SCL) is the non-profit and primary organization for professional film, television and video game composers and lyricists, with a distinguished 60-year history in the fine art of creating music for motion pictures, television and video games. The predecessor organization, the Screen Composers Association, began in 1945. SCL Members include the top creative professionals whose experience and expertise is focused on many of the creative, technological, legal, newsworthy and pressing issues of the film/television/game music industry today.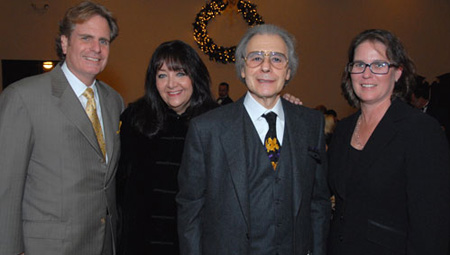 Shown are (l-r):SCL President Dan Foliart; BMI Vice President, Film/TV Relations, L.A. Doreen Ringer Ross; Lalo Schifrin, and BMI Senior Vice President, Performing Rights Alison Smith.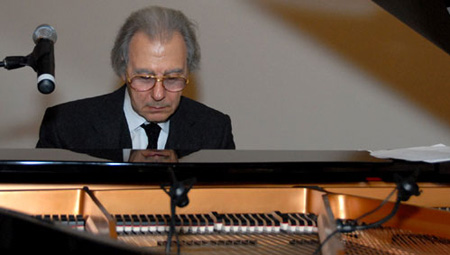 SCL Ambassador Lalo Schifrin delights the crowd with a medley of his work.