Legendary BMI Songwriter Steve Dorff Shares Stories and Songs
BMI and Hearst Radio were on hand in Baltimore recently (11/14) when Hall of Fame songwriter Steve Dorff performed at Germano's Piattini Cabaret, a long time BMI customer that has been supporting BMI songwriters for a number of years through the licensing fees they pay for their live music. The GRAMMY and Emmy-nominated Dorff, who was inducted into the Songwriters Hall of Fame in NYC this past June, has written more than 20 Top 10 pop and country hits, and has penned songs for musical superstars such as Barbara Streisand, Whitney Houston, Celine Dion, Dolly Parton and Ray Charles.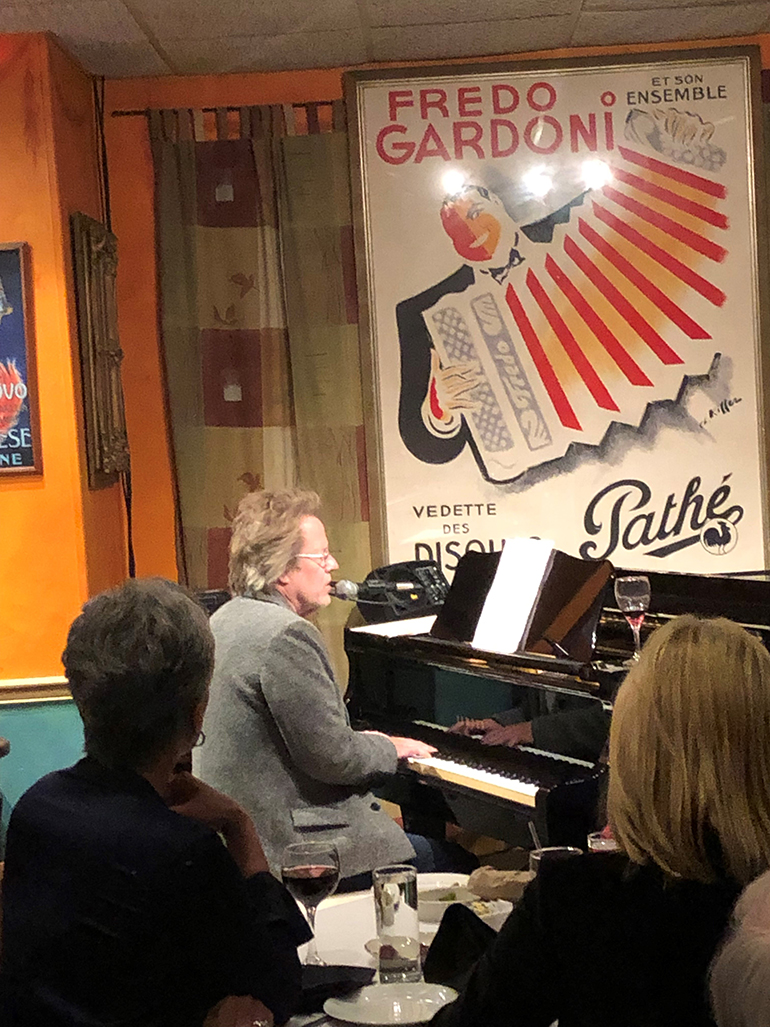 Steve Dorff performs at Germano's Piattini in Baltimore.