KT Tunstall Joins Million-Air Club
Singer/songwriter KT Tunstall was presented with two BMI Million-Air awards when her songs "Black Horse and the Cherry Tree" and "Suddenly I See" achieved a combined total of 1.2 million U.S. performances last year. The awards were presented before one of two sold out shows at The Roundhouse in London in support of her second album Drastic Fantastic.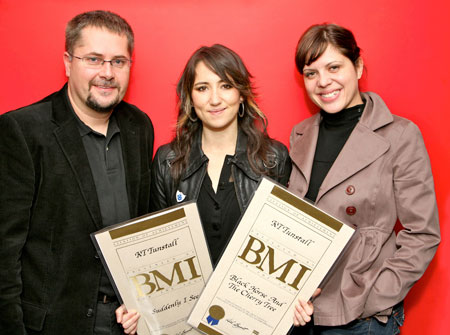 BMI's Nick Robinson, KT Tunstall, and BMI's Tabitha Capaldi.