Josh Turner and Writers Celebrate 'Hometown Girl'
On Tuesday, June 19, friends, family and industry executives united in celebration of Josh Turner's number one hit "Hometown Girl" at South. Written by BMI songwriter Daniel Tashian and songwriter Marc Beeson, the song marks the fifth career number one for Josh Turner, the third for Beeson and the first for Tashian. The track is the second single off Turner's new Album Deep South, which debuted at number one on the Hot Country Album charts in March. Congratulations to all and much luck to Turner as he spends the summer touring!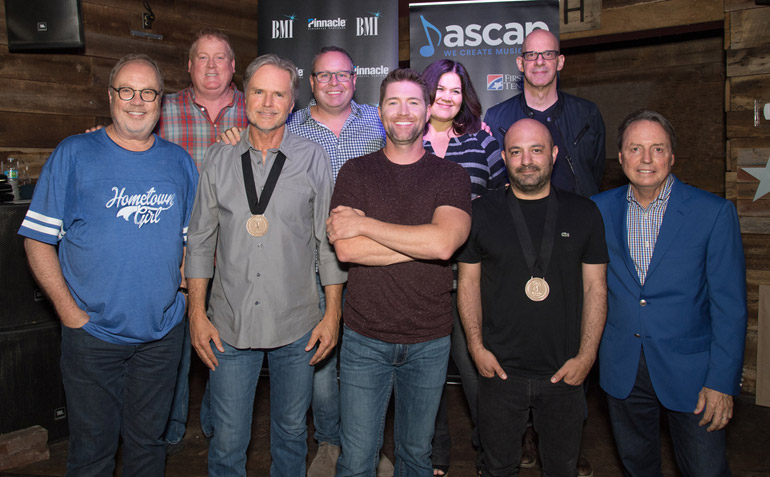 Pictured: (L-R): Back Row: ASCAP's Mike Sistad, Downtown Music Publishing's Steve Markland, Big Yellow Dog's Carla Wallace and producer Kenny Greenberg. Front Row: MCA Nashville's Mike Dungan, ASCAP songwriter Marc Beeson, BMI artist Josh Turner, BMI songwriter Daniel Tashian and BMI's Jody Williams.