Joe Denim Performs at Tennessee Association of Broadcasters Annual Convention
BMI brought country music artist, songwriter and comic host Joe Denim to perform at the Tennessee Association of Broadcasters (TAB) 71st annual convention, held at the Embassy Suites in Murfreesboro, TN on August 6. Denim performed his #1 hit, "Pray for You" and "Together We're A Ten," along with some impressive new material. Currently hosting and performing at Nashville's newest pop-up monthly variety show "Blue Dizzy" at the Wildhorse Saloon, Denim's guests have included Lewis Brice, Jerrod Niemann, Love and Theft, Chuck Wicks, and many others.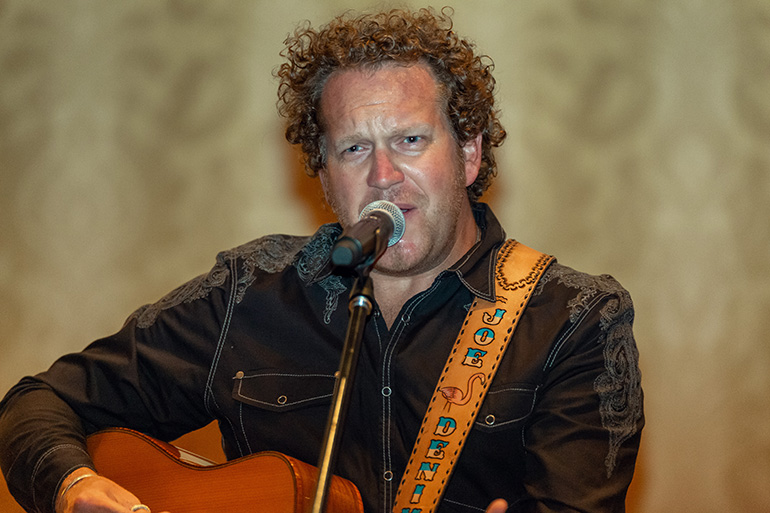 BM singer-songwriter Joe Denim entertains radio and TV executives from across the state of Tennessee at the TAB's annual convention.